Fast shutter doors for electronics workshops improve cleanliness and efficiency
Fast shutter doors offer a range of advantages, including dustproof, airtight, and cleanliness features, making them an ideal choice for electronic workshops that require high levels of cleanliness. These workshops are dedicated to producing high-precision electronic components, necessitating dust-free and clean environments to maintain product quality. By using fast rolling doors at workshop entrances and exits, the seal can be reinforced, and swift vertical movements enable excellent dust-proof capabilities. In this article, we will delve into the details of the fast rolling door's dust resistance.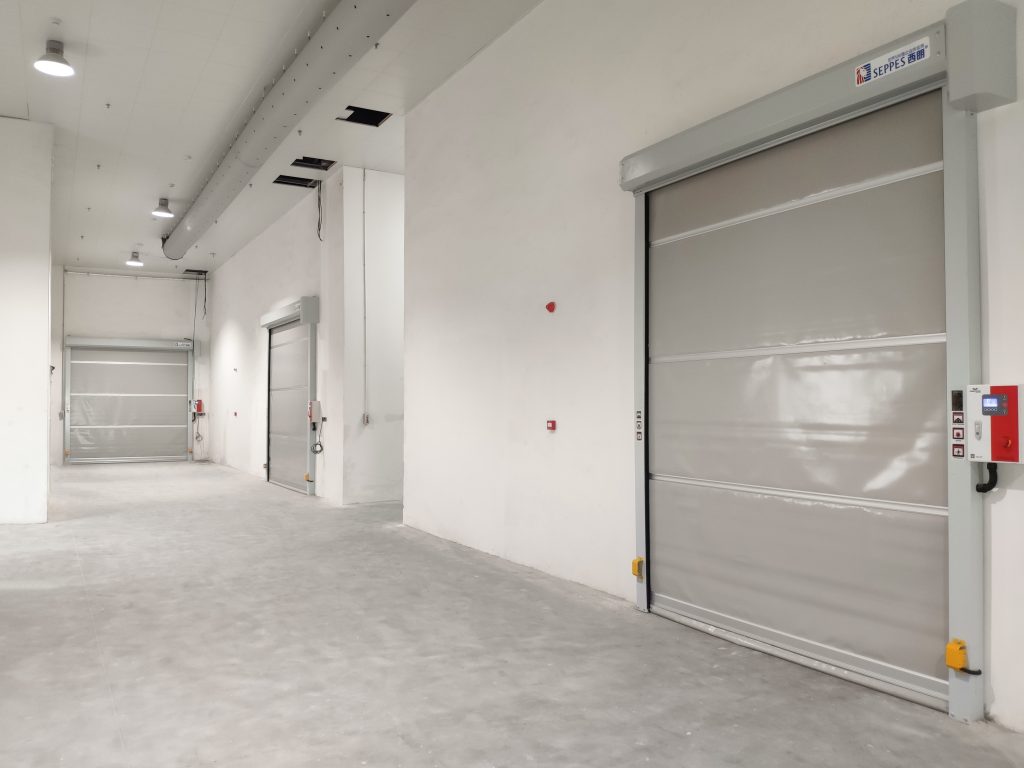 Fast Rolling Door: Enhancing Cleanliness and Efficiency
High-Quality Dust-Proof Airtightness
The dust-proof effect of fast rolling doors can be attributed to their exceptional dust-proof airtightness. The soft pocket at the bottom of the door allows it to conform closely to uneven surfaces. Additionally, the brush and the door's design structure ensure an airtight and dust-free environment.
Fast and Stable Operation
Fast rolling doors are equipped with frequency conversion motors or servo motors, providing rapid and stable operation. With the ability to open and close frequently, these doors can handle 500 to 800 cycles per day, facilitating smooth entry and exit of personnel and goods. Furthermore, the reduced contact between internal and external air helps maintain a dust-resistant environment.
3. Versatile Features for a Clean Working Environment
Apart from dust resistance, fast rolling doors offer various features to ensure a clean working environment. These doors provide insulation against heat and cold, prevent insects from entering, and offer windproof, sound insulation, and anti-odor properties. They can be operated using multiple control methods, including radar, geomagnetic, Bluetooth, remote control, and more.
Fast shutter doors are indispensable for maintaining cleanliness and efficiency in electronic workshops. By selecting a professional and reputable manufacturer that offers reliable after-sales service, you can enjoy the benefits of these doors with peace of mind. Choose fast shutter doors that meet your specific requirements to create an optimal working environment for producing high-quality electronic components. This door was installed by Leoni Electric Cable Co., Ltd.