Enhancing Efficiency with Spiral High-Speed Doors for Industrial Applications
Spiral high-speed doors are a cutting-edge solution for industrial and commercial environments. These smart electric rolling shutter doors offer exceptional speed, wind resistance, corrosion resistance, aesthetics, and anti-theft features. They find extensive use in various settings, including factory gates, warehouse passageways, three-dimensional garages, agricultural greenhouses, logistics centers, and paint drying rooms. These applications often require thermal insulation, temperature control, or heat preservation. In this article, we will delve into the features that make spiral high-speed doors stand out.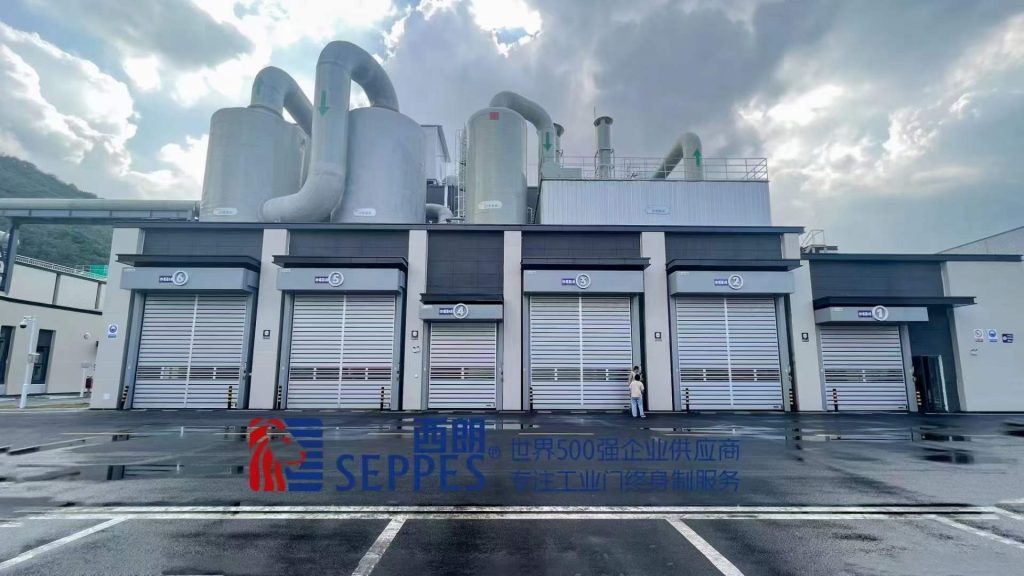 How does high speed spiral door achieve thermal insulation?
Innovative Broken Bridge Design
One of the key elements that sets spiral high-speed door apart is their innovative broken bridge design. These rapid rolling shutter doors boast a multi-layer structure, featuring aluminum alloy panels on the outer sides and a polyurethane foam core with a substantial thickness of 4 cm. The beauty of this design lies in the complete separation of the inner and outer metals, effectively achieving insulation through a broken bridge design. This design innovation ensures both internal and external thermal insulation, contributing to superior thermal properties.
Comprehensive Airtight Sealing
Another standout feature of spiral high-speed door is their impeccable sealing. The perimeter and door panel joints are sealed with EPDM high-quality rubber. This sealing mechanism effectively prevents air circulation, bridging the gap between internal and external temperatures and ensuring a constant temperature within the space. The result is an environment that maintains the desired temperature, even in challenging weather conditions.
Lightning-Fast Opening and Closing
Speed is of the essence when it comes to spiral high-speed door. These doors are engineered for rapid operation, with opening and closing speeds ranging from 1.0 to 1.5 meters per second. This swift motion significantly minimizes internal and external air convection. When coupled with air conditioning systems, it leads to substantial reductions in energy consumption and losses, ultimately enhancing the door's insulation capabilities.
Enhanced Automation for Efficiency
Beyond their thermal insulation benefits, spiral high-speed door offers exceptional automation capabilities. They seamlessly integrate with various equipment and vehicles, automating daily cargo transportation processes and elevating production efficiency. This automation not only saves time but also optimizes workflow, making these doors a valuable asset in industrial and commercial settings.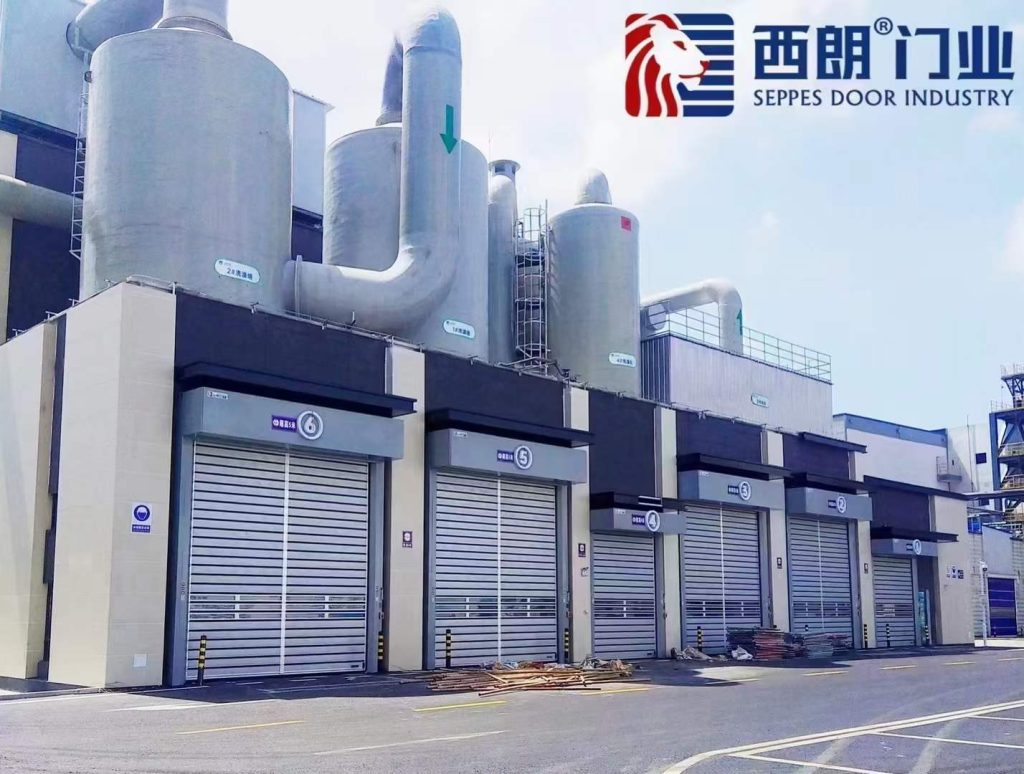 Conclusion
Spiral high-speed doors are a remarkable addition to industrial and commercial spaces, providing an array of benefits, including top-notch thermal insulation, airtight sealing, rapid operation, and enhanced automation. These features not only contribute to a controlled and efficient environment but also result in considerable energy savings. As businesses strive for increased productivity and sustainability, high-speed spiral door is a smart choice to elevate operational efficiency and performance. Energy-friendly and environmentally friendly companies like Nanjing Environmental Group Co., Ltd. can also install such products.