Enhance Your Factory with Industrial Overhead Door Sections
When factories and businesses are in the market for gates or factory doors. They prioritize factors such as performance, quality, speed, and ease of use. Industrial overhead door sections not only guarantee safety during operation but also offer effective sealing and heat preservation – aligning perfectly with the demands of today's large-scale manufacturing. This article delves into the intricate details of this remarkable product.
High-quality industrial sectional doors protect factories and enterprises
Streamlined Control Methods
The control of industrial overhead door sections is refreshingly straightforward. Typically employing radio remote control or control box buttons for seamless operation. This user-friendly approach simplifies daily maintenance and cleaning tasks. Additionally, for further customization, smaller doors and windows can be incorporated to facilitate access, adding substantial value to your facility.
Diverse Lifting Solutions
Industrial sectional doors provide an array of lifting methods, including standard, elevated, vertical, and low-level lifting. This versatility enables them to cater to the varying ceiling heights within factories and adapt to the specific requirements of different scenarios.
Enhanced Stability
The torsion spring in industrial overhead door sections is constructed from high-quality spring steel, treated with anti-corrosion and anti-rust coatings, ensuring long-lasting performance. It boasts an impressive lifespan of up to 30,000 cycles, with customizable options extending to an impressive 5/100,000 cycles. The integration of an imported brand intelligent control system guarantees smoother door operation, significantly improving product efficiency while reducing the risk of accidents.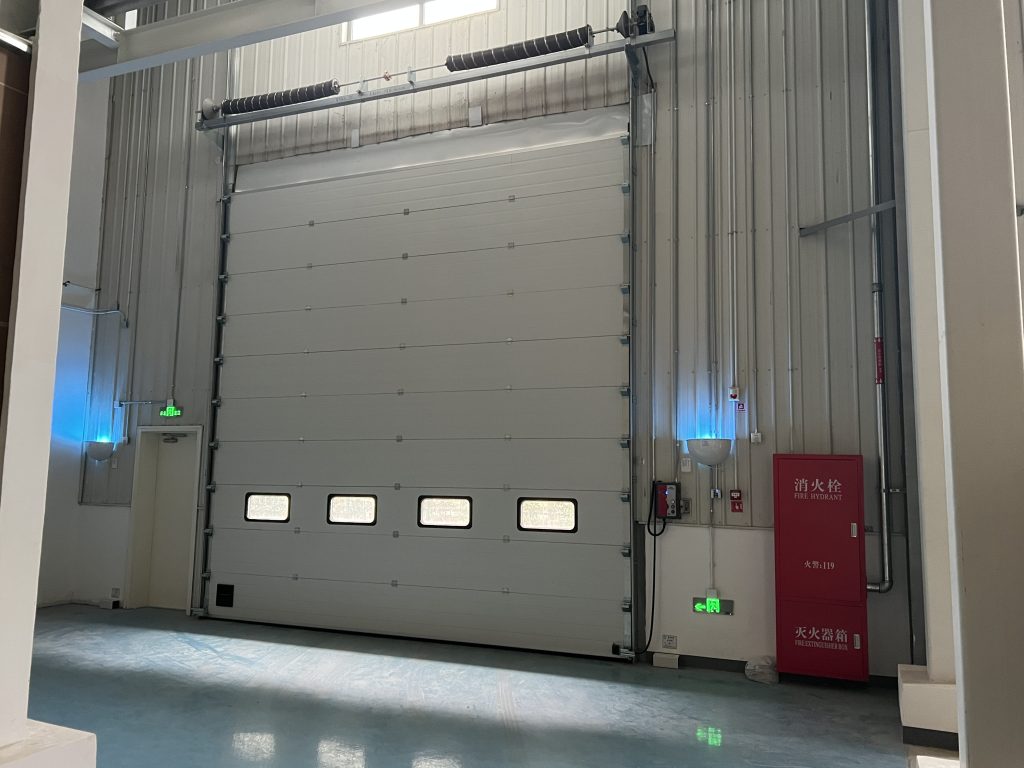 The torsion spring in industrial overhead door sections is constructed from high-quality spring steel, treated with anti-corrosion and anti-rust coatings, ensuring long-lasting performance. It boasts an impressive lifespan of up to 30,000 cycles, with customizable options extending to an impressive 5/100,000 cycles. The integration of an imported brand intelligent control system guarantees smoother door operation, significantly improving product efficiency while reducing the risk of accidents. Auchan Investment Co., Ltd. chose SEPPES as their industrial door supplier