Electric Sectional Industrial Door: The Ideal Solution for Diverse Industries
Electric sectional industrial door is extensively employed in warehousing, logistics, large factory buildings, and other external entrances. These doors offer remarkable performance in terms of wind resistance, anti-theft capabilities, dust prevention, sound insulation, noise reduction, sealing, and heat preservation. Additionally, they optimize space utilization, boast user-friendly operation, and prioritize safety. Let's delve into the reasons why industrial lift doors have garnered widespread recognition.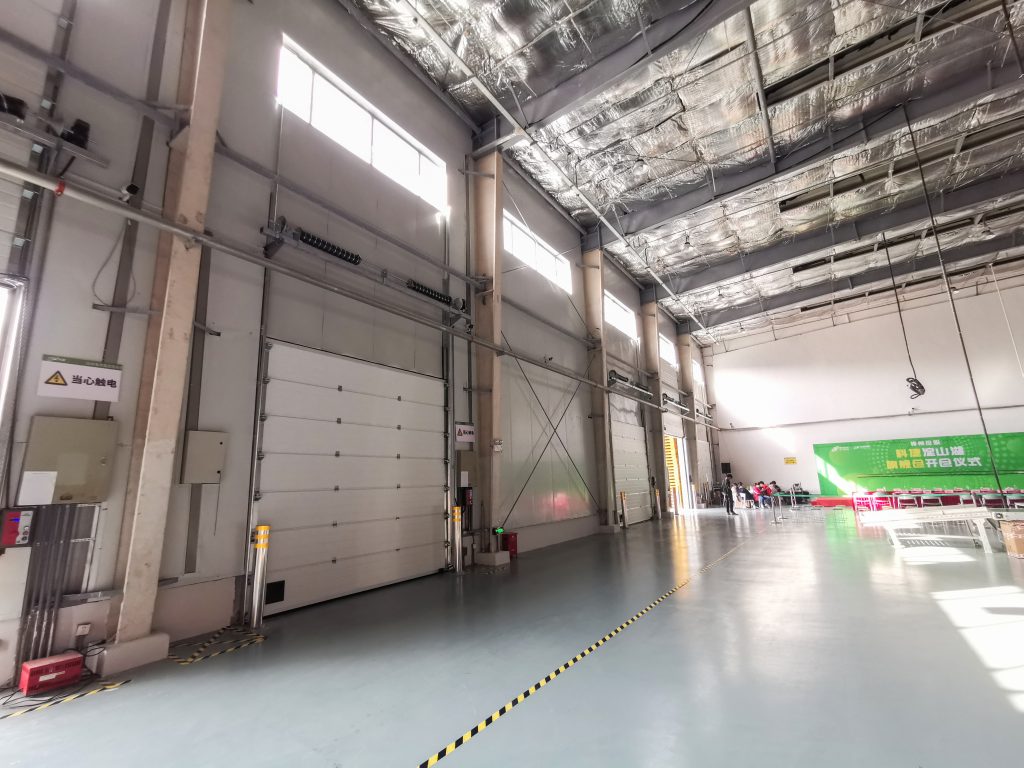 Reasons Why Sectional Overhead Doors Suit Various Industries
1. Exceptional Wind Resistance and Anti-Theft Features
The sectional doors consist of robust color steel plates with a door thickness of 40mm, ensuring a secure, stable, and resilient door structure. These doors are designed to withstand strong winds and provide reliable anti-theft protection.
2. Comprehensive Safety Measures
Industrial sectional doors come equipped with essential safety features, including airbags, anti-fall devices, and end buffers. These components prevent accidents and mitigate the risk of injuries or damage when the door body encounters obstacles, offering a high level of safety assurance.
3. Energy Efficiency and Heat Preservation
The door panels are filled with polyurethane foam material, delivering exceptional energy-saving and heat preservation capabilities. To ensure optimal air tightness, EPDM strips are used to seal the doors. This not only enhances energy efficiency but also contributes to an overall aesthetically pleasing appearance, bolstering the corporate image.
4. Versatile Customization Options
Electric sectional industrial doors offer a range of customization possibilities. These include windows for enhanced visibility, innovative door-in-door designs, threshold-free entrances, or small auxiliary doors for improved workflow efficiency. Such customization options empower enterprises to tailor the doors to their specific operational requirements.
Electric sectional industrial door excel in delivering outstanding performance, ensuring operational efficiency, and meeting the stringent demands of various industries. With their notable features, robust functionality, and widespread customer appeal, these doors have earned a well-deserved reputation in the market. Enterprises are increasingly turning to electric sectional industrial doors to enhance their productivity and secure their premises, making them an indispensable asset in today's industrial landscape. Many well-known brands like Mercedes-Benz have installed this door.