Efficient and Eco-Friendly: The Clod Storage High-Speed Door Revolution
In the world of cold storage management, the cold storage high-speed door is a game-changer designed to overcome the challenges of sluggish cold storage doors, inadequate temperature control, and energy wastage. It embodies the concept of high-efficiency self-switching, ensuring swift and seamless door operation. This article delves into the key features and benefits of the thermal insulation high speed door to highlight its significance in promoting energy savings, reduced consumption, and improved efficiency.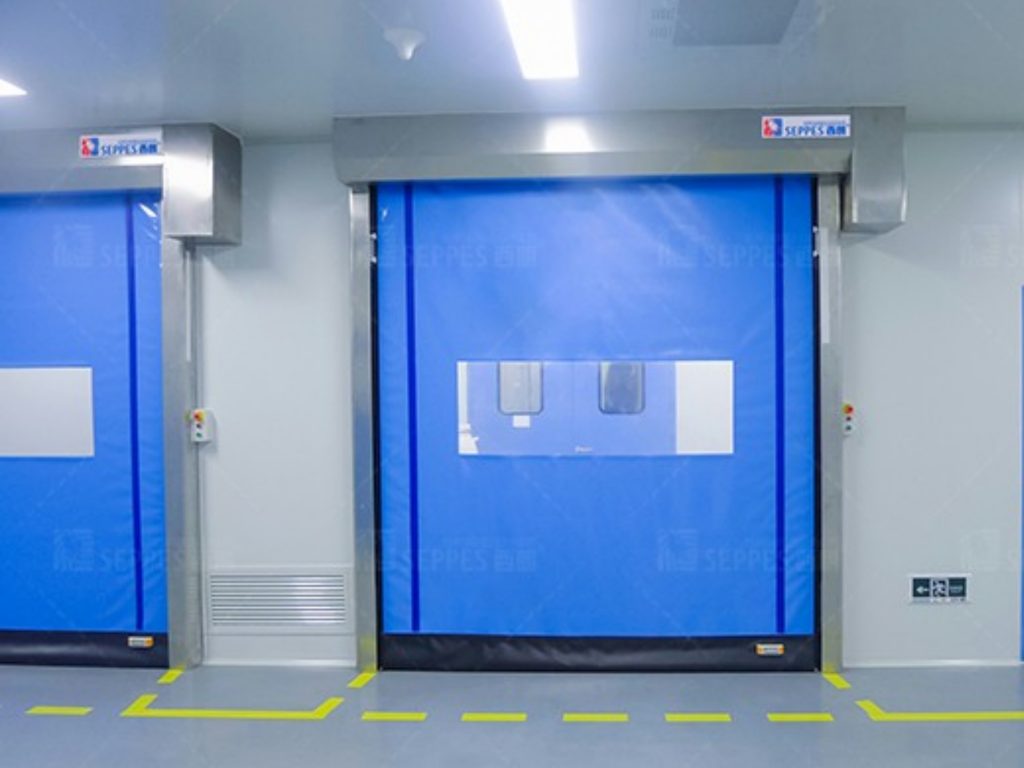 Characteristics of Thermal insulation high speed door
High-Speed Opening and Closing
The cold storage high-speed doors boasts a state-of-the-art design that prioritizes rapid operation. With its high-speed capabilities, it significantly reduces the opening time of cold storage doors, curbing energy waste in the process.
Excellent Thermal Insulation Performance
Our cold storage high-speed doors features unique thermal insulation materials and a specialized sealing design that guarantees exceptional thermal insulation. This innovative design effectively shields against temperature fluctuations and minimizes the impact of external airflow, preserving the integrity of your cold storage environment.
Unparalleled Safety Features
Safety is paramount, and our cold storage high-speed doors doesn't compromise. It comes equipped with a range of safety mechanisms, including infrared photoelectric safety protection, airbags, and safety light curtains. These features ensure the safety of both personnel and stored items, promoting peace of mind.
Ease of Maintenance
We understand the importance of easy maintenance in keeping your operations efficient and cost-effective. Our cold storage high-speed doors features a detachable design that simplifies cleaning and maintenance, ultimately reducing maintenance costs.
Robust Protection
To safeguard your investment, our cold storage high-speed doors are equipped with double-layer, high-strength, wear-resistant base fabric. This design effectively shields the door from accidental impact damage, making it windproof, dustproof, waterproof, and corrosion-resistant.
In conclusion, the cold storage high-speed door is a perfect blend of high-speed operation, energy conservation, thermal efficiency, safety, easy maintenance, and robust protection. It is the ideal solution for cold storage and any environment that demands precise temperature control. Elevate your cold storage operations with this innovative door and enjoy the benefits of enhanced efficiency and environmental responsibility. BSH Electric Co., Ltd. chose SEPPES as their supplier.