Economic benefits brought by PVC high speed door to enterprises
The PVC high speed door is a thermal insulation and moisture-proof industrial door. Many people don't understand how an industrial door can improve the economic benefits of an enterprise. Which is mainly related to the functional characteristics of the product. Next, I will analyze in detail.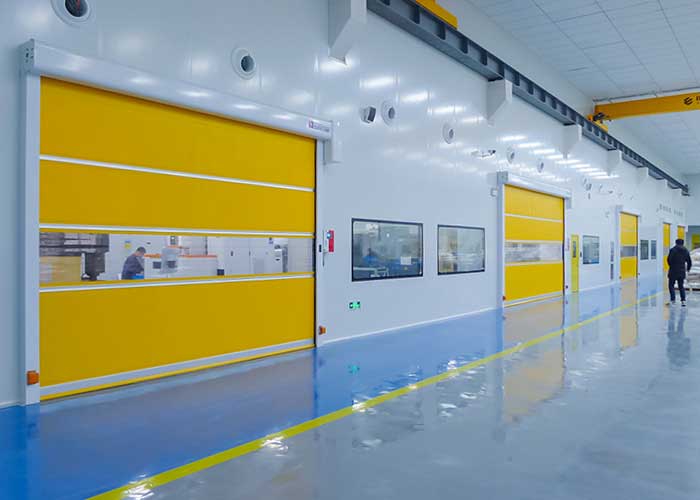 Functional characteristics of fast rolling doors
Frequent and fast opening: The product can be opened up to about 800 times a day. And the opening speed can reach up to 2 m/s each time. This function can make people and vehicles come in and out frequently, and shorten the time waiting for the door to be opened. Improve work efficiency and bring more economic benefits to the enterprise.

Moisture-proof seal: The door curtain of this product is made of PVC material, containing anti-break fiber, with a thickness of 0.9 mm. The door frame is made of 2.0 mm thick cold-rolled steel plate with baking paint. Double-row encrypted PVC deck-type brushes are installed in the track, forming a sealed structure as a whole. Ensure that the internal air is not lost, effectively moisture-proof and sealed, and reduce the energy loss of the enterprise.

High safety: The standard safety protection device of this product is infrared safety photoelectric protection, and safety bottom edge and light curtain can also be selected. The safety of personnel and products is guaranteed, and economic losses of enterprises are prevented.
The PVC high speed door is frequently and quickly opened, moisture-proof and sealed, and has the characteristics of high safety. It improves work efficiency and avoids property loss of the enterprise, all of which bring huge economic benefits to the enterprise.