Cold storage fast door installed in injection workshop
Last weekend, our SEPPES completed the installation of high speed doors and Cold storage fast door in a large domestic pharmaceutical production company. The installation sites of this project are mainly injection workshop and oral medicine workshop. We all know that the two most important standards in the pharmaceutical production environment are temperature and cleanliness. Since the medicine store at low temperature before leaving the factory, it is the best choice to install a heat-preserving quick door on the equipment linkage device. On the one hand, the medicine can be quickly turned on during the delivery process, with less temperature loss. On the other hand, the thermal insulation door can also effectively block fine dust from the outside.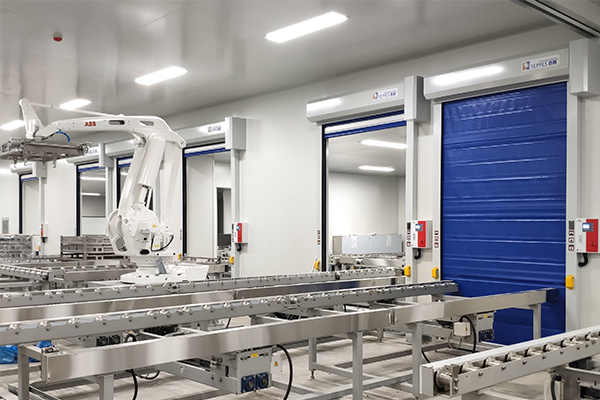 After the medicine has completed a series of processes such as sterilization and packaging, the finished medicine will start to leave the factory at this time. Our cold storage fast door are installed at the exits of the logistics channels where the finished medicines leave the factory, with wireless switches. The production efficiency is greatly improved.
When compared to similar items on the market, SEPPES products place a greater emphasis on product material selection. We pay attention to every aspect during the manufacturing process and stress on prioritizing client requests and feedback. We consistently give full services to our consumers, from sale to installation.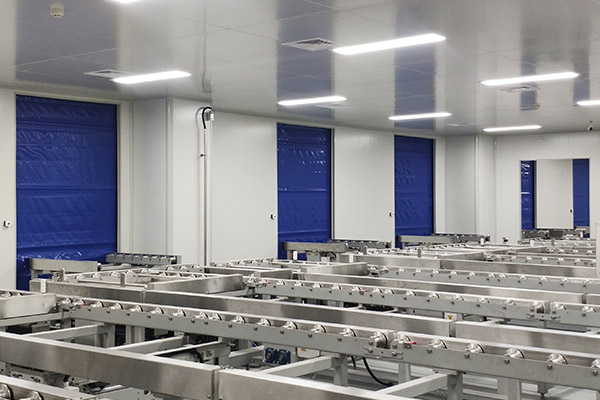 SEPPES offers many years of industry expertise, outstanding quality, a reasonable pricing, and good after-sales service. Cases of collaboration may be found all around the country. We have been picked by more than 60 Fortune 500 firms, including Geely, Procter & Gamble, and Huawei. Gain the trust of over 2,000 global clients. A number of international distributors to deliver high-quality services to clients all around the world.