The Advantages of Clean Room Roll-Up Doors for Hospitals
Hospitals have stringent requirements for equipment, and traditional access doors no longer meet their needs. Clean room roll-up doors have emerged as a fortunate solution to this problem. These new types of fast doors offer numerous advantages, making them essential for hospital entrances. In this article, we will explore the benefits of clean room roll-up doors, including their ultra-high airtightness, high-speed opening and closing, and exceptional safety performance.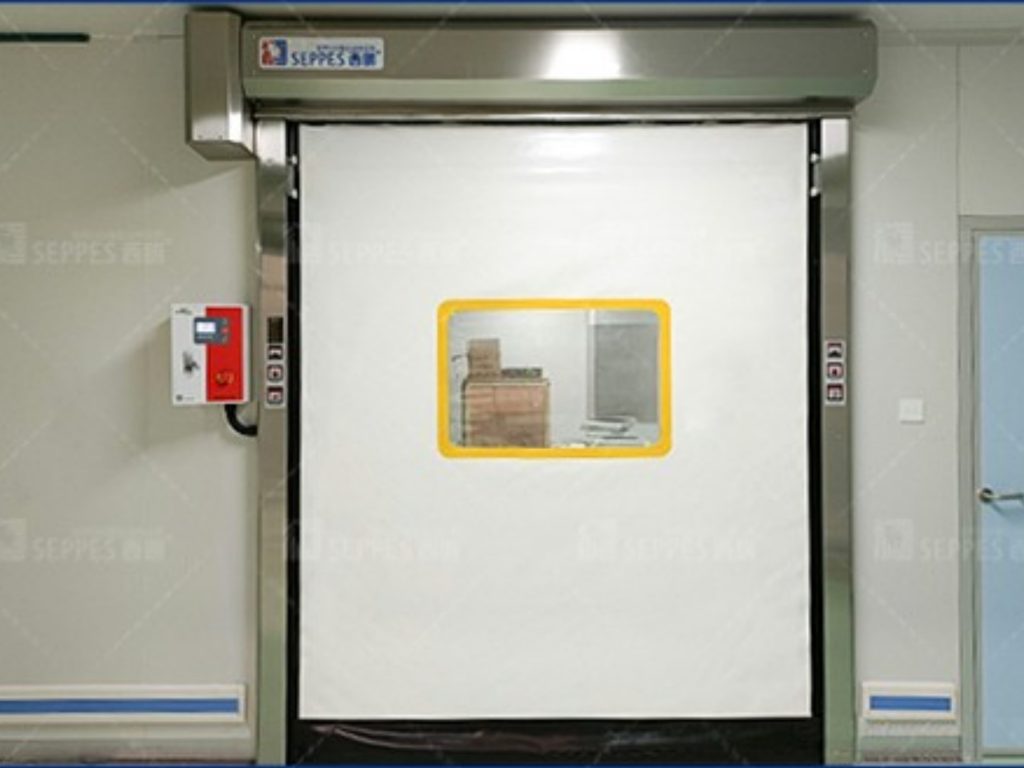 Why zipper high speed doors clean room become a powerful tool for hospital passages?
Ultra-High Airtightness
The zipper high speed doors clean room features a zipper lock structure that ensures unparalleled airtightness. When the door is closed, the entire channel is fully sealed, effectively preventing external pollutants from entering. This feature is of paramount importance to maintaining a clean environment inside the channel opening, promoting safety, and ensuring the hospital's hygiene standards.
2. High-Speed Opening and Closing
Equipped with a motor imported from Philips, Germany, the clean zipper fast door offers remarkable speed, reaching up to 2 m/s. This high-speed opening and closing feature enables swift passage for personnel, enhancing efficiency in entering and exiting the area. Moreover, it minimizes airflow turbulence at each channel opening, preserving air circulation and cleanliness within the channel.
3. Excellent Safety Performance
The standard configuration of the zipper high speed door clean room includes safety photoelectric sensors and bottom airbags. Additionally, it can be equipped with a safety light curtain for enhanced safety measures. With these features in place, the clean zipper fast door guarantees the utmost safety for the passageway. Therefore, it is an ideal choice for hospitals seeking optimal safety standards.
Clean room roll-up doors offer significant advantages, such as high-efficiency sealing, fast opening and closing, and outstanding safety performance, making them an excellent choice for hospital access. By embracing these innovative doors, hospitals can ensure a clean and secure environment, meeting the stringent requirements of the healthcare industry. Beipu Medical Technology Co., Ltd. installed this door.