Can The Seppes Loading Dock Leveler Be Wholesaled In Large Quantities?
Seppes is a well known brand in the field of industrial doors. Seppes loading dock leveler are installed in many factories around the world. With the increasing popularity of Seppes, many wholesalers have found us and want to buy in bulk. Knowing that our products are custom made, So they asked if they could wholesale. The answer is yes, because our loading dock leveler has a standard size of W2000mmL2000/2500mmH600mm, which can be sold to buyers who have not yet built a foundation pit.Wholesalers can also understand the needs of customers in advance, and purchase from us uniformly according to the needs of customers. Now, get to know the hydraulic dock leveler of Seppes.
1. Basic information of the loading dock leveler
Use places: stations, docks, logistics warehouses, cold storage platforms, enterprise three-dimensional warehouses.
Standard size: W2000mmL2000mmH600mm and W2000mmL2500mmH600mm
Maximum size: W2200mmL4500mmH600mm
Standard load: We can customize the load of 6T/8T/10T. We can also customize the larger load 13T/15T.
Safety device: emergency stop button, tongue plate buffer device, side anti-pinch protection, geomagnetic valve anti-fall device protection.
Color style: blue and black can be customize.
Composition: main board, tongue plate, hydraulic pump, oil cylinder and sealing rubber strip.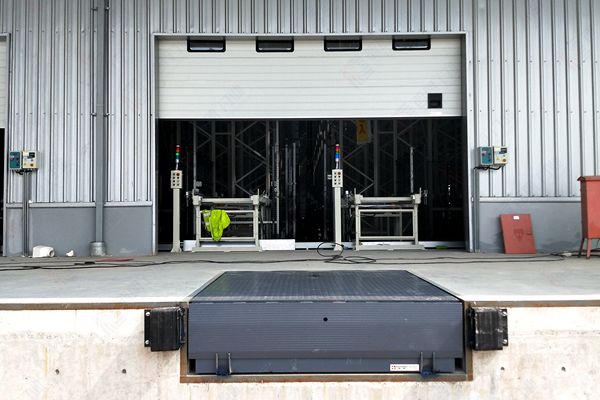 2. Seppes brand
For wholesalers, choose a quality manufacturer. Buy high quality products, and there will be a steady stream of customers to buy in the future. Seppes is a high-quality manufacturer with a professional business and technical team that can deal with a variety of problems. Wholesalers can contact Seppes's team at any time if they encounter problems that customers do not understand. Seppes's products have also passed CE certification and SGS certification. Seppes's customers are all over the world, and its products are exporte to the United States, South Korea, Japan, Singapore, Europe and other countries or regions through high standards. In addition, Seppes is also the supplier of many Fortune 500 companies. For example, IKEA, Logitech, Fresenius.