Benefits of High-Speed Roller Shutter Doors for Modern Industries
In today's rapidly evolving industrial landscape, high-speed roller shutter doors have emerged as the preferred choice for factories, warehouses, and workshops. These innovative doors offer swift operation and a host of benefits that set them apart from conventional doors. In this article, we delve into the advantages of high-speed roller shutter doors.
Advantages of High-Speed Rolling Doors
Enhanced Productivity
High-speed rolling doors open and close swiftly, enabling employees to access the workspace in less time. This time-saving feature contributes to increased work efficiency.
Superior Safety Features
These doors are designed with safety in mind. They operate smoothly and are user-friendly. Equipped with standard infrared safety photoelectric sensors, they detect the presence of people or objects beneath the door and automatically raise to prevent accidents caused by door closures. Optional safety bottom edges and light curtains provide additional safety measures.
Energy-Efficient Sealing
High-speed rolling doors excel in energy efficiency. Their double-row cassette seal and U-shaped bottom edge create an effective seal that conforms to irregular surfaces. This minimizes heat loss, helping reduce energy consumption.
Low Maintenance
The door curtain is constructed from easy-to-clean, high-strength, tear-resistant, and wear-resistant materials, ensuring convenient maintenance. Should maintenance be required, the door curtain is easily replaceable, eliminating the need to replace the entire door and reducing unnecessary expenses.
By combining these advantages, it becomes evident that high-speed roller shutter doors are a favored choice in the industrial sector. They find widespread application in factories, workshops, warehouses, and logistics channels, catering to the diverse needs of various industries.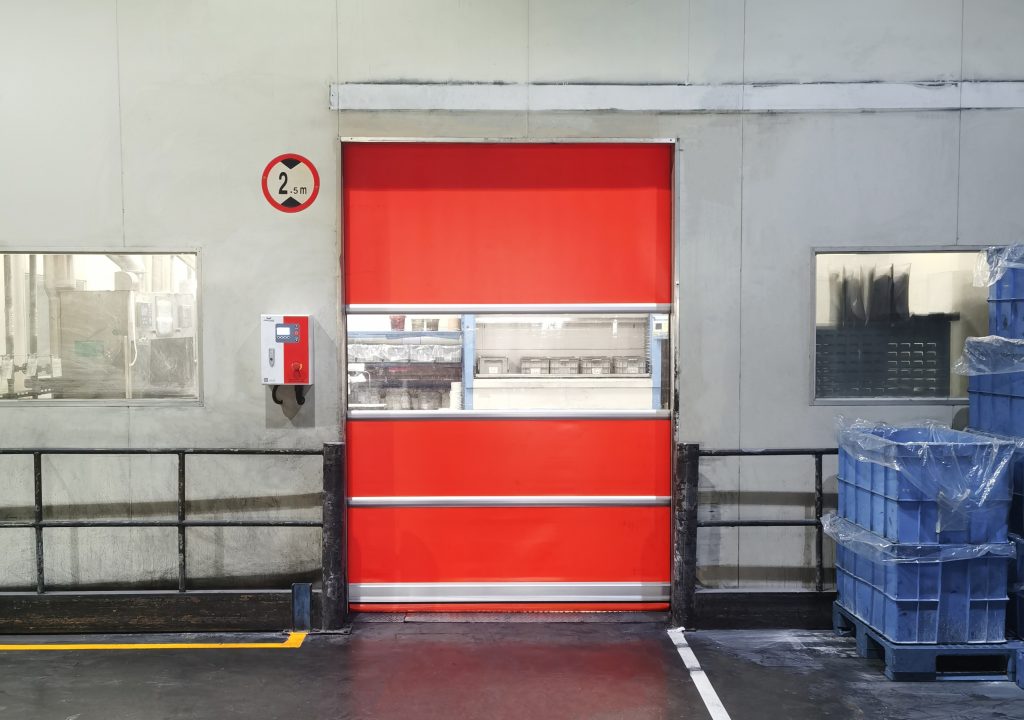 In conclusion, high-speed roller shutter doors have revolutionized the industrial sector with their remarkable benefits. Improved productivity, safety, energy efficiency, and low maintenance make them a valuable addition to any industrial setting. As a result, they have gained popularity and become a staple in factories across different major industries. Thermo Fisher Instrument Co., Ltd., a Fortune 500 company, chose SEPPES as their industrial door supplier.