Anti-collision high speed zipper door installed in mold workshop
Molds are molds and tools used in industrial production for injection molding, blow molding, extrusion, pressing or forging, smelting, stamping, etc. to obtain the required products. During the operation of the workshop, there will be forklifts that need to enter and exit. Usually we recommend such companies to install high speed zipper door with anti-collision performance. The features of this product are as follows.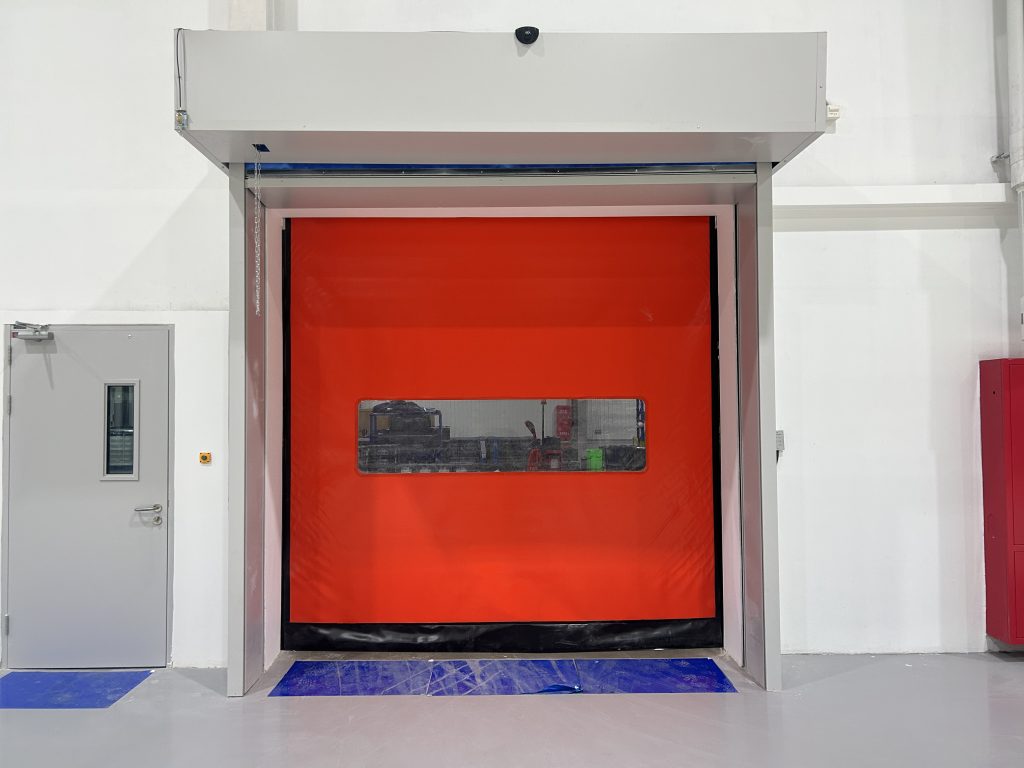 Anti-collision zipper fast door for mold workshop
This product has a self-healing function. If a driver hits the door curtain improperly, causing the door curtain to derail from the track. The self-healing system automatically guides the curtain back on the next operating cycle. The design of the product's automatic composite door curtain and track function reduces the maintenance rate of the door body.
In addition to the manual button opening method. The product can also be equipped with radar sensor to realize automatic opening function. That is to install a radar sensor on the top of the door. When people or vehicles need to enter, the radar will automatically rise when it is detected, and the rapid opening and closing can improve the work efficiency of the enterprise.
In the enterprise manufacturers who pay attention to efficiency, the high speed zipper door can be closed and opened quickly, and it also has the effect of anti-collision. Therefore, choosing this product to put it into use in the mold workshop has advantages and disadvantages. Used in many occasions, the zipper joint structure, high airtight performance, without any strong parts, can also achieve good windproof performance, and the fully soft door body is safer.