Aluminum Spiral Doors: Versatile, Secure, and Energy-Efficient
Aluminum spiral doors offer exceptional versatility for both interior and exterior applications. With their superior heat preservation, anti-theft properties, and excellent wind resistance, these doors provide an ideal solution for various industrial settings. However, it is essential to understand that not all doors on the market meet the required quality standards. In this article, we will guide you through the selection process, ensuring you make an informed decision and avoid purchasing low-quality options.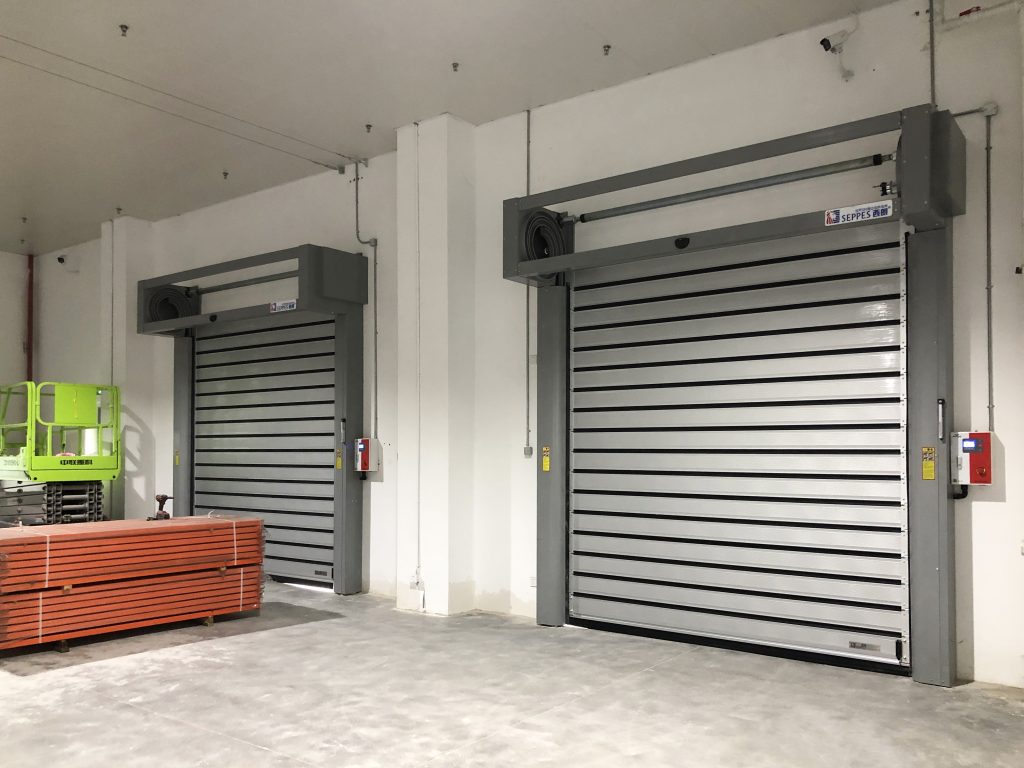 1.Choosing a High-Quality Aluminum Spiral Door:
To ensure durability and reliability, it's important to consider certain factors when selecting an aluminum spiral door:
1.1 Pricing and Quality: When it comes to industrial doors, high-quality craftsmanship comes at a cost. Therefore, it is advisable to avoid doors that are unusually cheap, as they often compromise on quality. Invest in doors that offer a reasonable price considering the materials used, engineering, and overall functionality.
1.2 Manufacturer's Reputation: Choose a reputable and established manufacturer for your aluminum spiral door. A company with a strong track record is more likely to provide reliable after-sales support and ensure customer satisfaction. Avoid companies lacking a solid reputation in the industry, as they may not be able to provide adequate customer service.
2.Key Features of High-Speed Spiral Doors:
Understanding the essential features of high-quality aluminum spiral doors can help you make an informed decision. Consider the following features when selecting a door for your industrial needs:
2.1 Door Panel Material: High-quality aluminum spiral doors typically feature 0.7mm thick aluminum alloy door panels. These panels are filled with high-density polyurethane foam, offering superior insulation and structural integrity.
2.2 Door Panel Thickness and Height: The door panel thickness of a reliable aluminum spiral door is 40mm, providing enhanced durability and insulation. Each individual door panel has a height of 200mm, ensuring optimal functionality.
2.3 Wind Resistance: An excellent aluminum spiral door can withstand winds of up to 11 on the Beaufort scale. This feature ensures reliable operation even in areas prone to high wind conditions, preventing damage and ensuring the door's longevity.
2.4 Opening Speed: High-speed operation is a key advantage of quality aluminum spiral doors. These doors typically offer an opening speed range of 1.2 to 2m/s, allowing for efficient workflow and reducing energy consumption.
2.6 Safety Protection Devices: For enhanced safety, high-quality aluminum spiral doors feature a light curtain installed on the inner side of the door's track. Moreover, an airbag is strategically placed at the bottom of the door to prevent accidents and ensure secure operation.
Aluminum spiral doors offer a versatile and efficient solution for industrial applications. By considering factors such as pricing, manufacturer reputation, and key features like wind resistance and insulation, you can make an informed decision when choosing an aluminum spiral door. Prioritizing quality and reliability will provide long-term benefits, ensuring optimal functionality and security in your industrial environment. IKEA installed this door