What are the advantages and characteristics of aluminum high-speed spiral doors
Aluminum high speed spiral doors, also known as aluminum alloy fast doors, represent a revolutionary advancement in industrial door technology, boasting a range of functional benefits. Compared to traditional rolling doors, these doors offer superior heat preservation, sealing, energy efficiency, wind resistance, and environmental protection. In this article, we delve into the advantages of spiral doors and how they outperform conventional counterparts.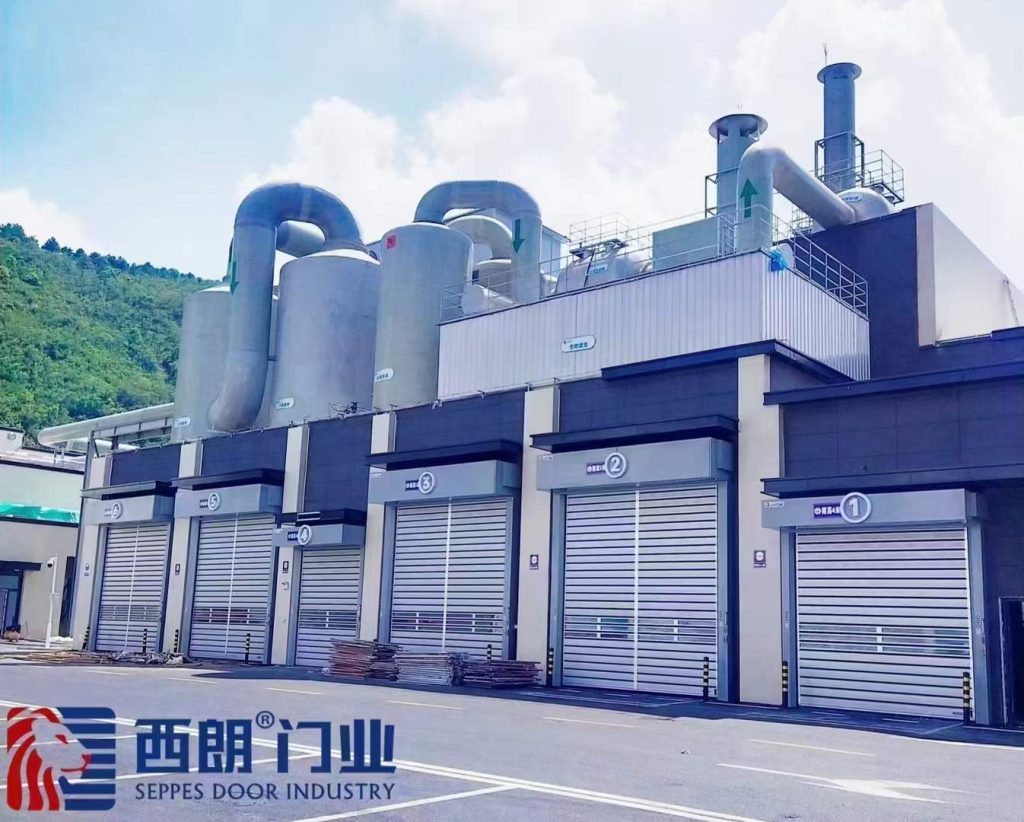 Advantages of Spiral doors
Space-Efficient Design
Upon rapid opening, the curtains of spiral doors gather seamlessly in the aluminum alloy casing above the door, resulting in significant space savings. This unique design ensures that no additional indoor space is occupied, making them an excellent choice for areas with limited room for conventional doors.
Energy Efficiency and Environmental Protection
Spiral doors are constructed with double-layer aluminum plywood profiles filled with environmentally friendly heat insulation materials. This construction not only provides superior sunshade and sun protection but also effectively maintains indoor temperatures, contributing to energy conservation. As an ideal eco-friendly building material, these doors promote sustainability within your organization.
High-Speed Operation and Enhanced Safety
Boasting an impressive opening speed of up to 2.0m/s per second, spiral doors are particularly well-suited for high-traffic passages, such as logistics centers, supermarkets, chemical facilities, and coal mines. Furthermore, these doors are equipped with a safety anti-tampering device, ensuring they cannot be opened from the outside once closed. This feature enhances security and guarantees the safety of your business operations.
Noise Reduction and Environmental Sound Insulation
The seamless operation of spiral doors ensures minimal noise generation during opening and closing. Installing these doors proves beneficial, especially in areas near busy roads or noisy environments like airports, as they significantly reduce external noise interference, fostering a conducive environment for work, life, and study.
In conclusion, aluminum high-speed spiral doors represent a significant advancement in industrial door technology. By incorporating heat preservation, energy efficiency, space-saving design, high-speed opening, and safety features, they surpass the capabilities of traditional rolling doors. When seeking an innovative solution to meet modern industrial door requirements. Aluminum high-speed spiral doors are a top choice for businesses across various sectors. Hikvision, a listed company in China, installed this door.