Affordable And Practical Dock Leveler
In order to improve the efficiency of loading and unloading goods, some factories choose to purchase dock leveler. However, some factory purchased products were dented and safety facilities were not in place. They are very concerned about the safety of workers and want to buy a product that can keep workers safe. After a long, multi-faceted search. Later, they learned about seppes from a partner. Seppes is an enterprise focusing on industrial products. Its main products include high speed doors, high speed spiral doors, sectional doors and dock levelers. After identifying the needs of this business, we recommended the hydraulic dock leveler to them. Because this product uses very high-quality raw materials. So high loads can be customized without deformation. Now, let's find out together.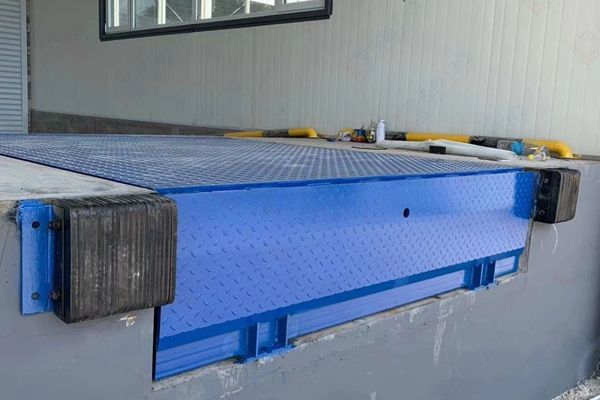 1. Basic information of the dock leveler
Standard size: W2000mmL2000mmH500/600mm and W2000mmL2500mmH500/600mm
Maximum size: W2200mmL4500mmH500/600mm
Standard load: We can customize the load of 6T/8T/10T.
Safety device: emergency stop button, tongue plate buffer device, side anti-pinch protection, geomagnetic valve anti-fall device protection.
Color style: blue and black can be customized.
Composition: main board, tongue plate, hydraulic pump, oil cylinder and sealing rubber strip.
2. The industrial manufacturing enterprise Seppes
Seppes currently has 11 years of experience in the manufacturing of industrial doors. The supporting factory covers an area of 17,500 square meters and can achieve a production capacity of 130 million. There are nearly 20 patents for various inventions and technologies, and 15 are pending. Products have been exported to Europe, Australia, the United States, Canada, France, Japan, Dubai, Russia and other countries and regions through high international standards. In addition, Seppes is also a cooperative supplier of more than 60 Fortune 500 companies such as IKEA, Logitech, and Fresenius.