Advantages of Sectional Doors for Your Factory or Warehouse
Sectional doors are a popular choice for many factories and warehouses due to their durability, safety, and energy efficiency. In this article, we will explore the various advantages of sectional door and why they might be the right choice for your business.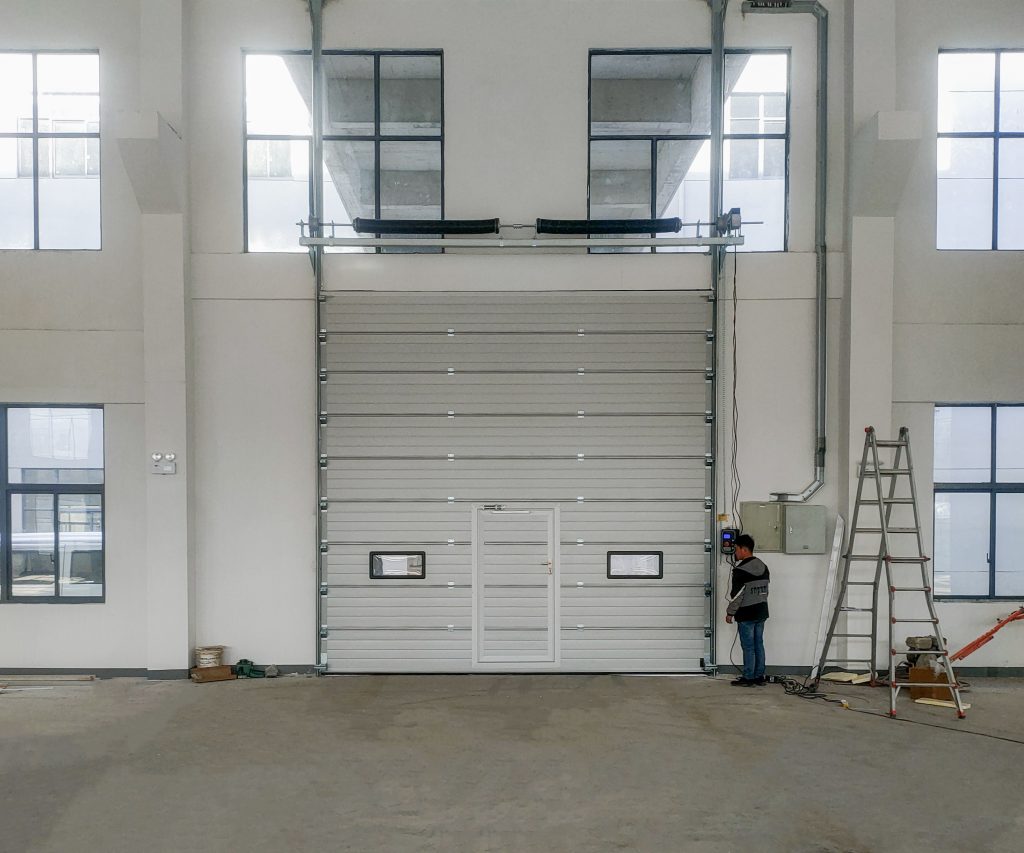 Functions of sectional overhead door
Customizable Options for Different Functions
Sectional overhead doors offer a wide range of customizable options to fit different functions and environments. They can be operated manually or automatically, using remote or button control. Moreover, there are over 6 lifting operation modes that can be customized to fit the installation environment. Additionally, they can be equipped with infrared safety protection and a variety of induction door opening methods to enhance safety.
Energy Efficiency and Insulation Properties
If your company wants to improve energy efficiency and reduce energy consumption, sectional overhead doors are an excellent choice. The doors are filled with polyurethane foam, which can effectively control the internal environment temperature and offer heat insulation. This insulation property can help to reduce energy consumption and save energy. The door body is made of high-quality steel plate, which also provides good heat preservation and sound insulation effects. As they are well insulated, noise levels can be kept to a minimum.
Safety and Stability
Sectional overhead doors are designed with safety and stability in mind. They come with a small door that must be completely closed before the gate can be opened, ensuring safe use. The door panel can be customized in various colors and has the strength to resist typhoons of level 12. This makes them ideal for use in food factories, pharmaceutical companies, purification companies, automobile companies, logistics warehouses, and other places that require higher factory buildings or warehouses.
Space-Saving and Efficient
If your warehouse or factory has limited space, sectional overhead doors are an ideal solution. The sectional door is lifted upwards, taking up minimal space when opened. It can also slide along the wall, making full use of the space and not occupying the space on both sides of the door opening. This helps to save workshop space and improve efficiency.
Conclusion
Sectional doors offer a range of benefits for factories and warehouses, including customizable options for different functions, energy efficiency and insulation properties, safety and stability, and space-saving efficiency. The car brand Volkswagen has installed such products in the factory. If you are looking for a durable and energy-efficient door for your business, sectional door is an excellent choice.