Advantages of factory-installed high speed roller door
When many factories install industrial doors, most factories will choose high speed roller door. So what are the advantages of installing the product in the factory? Why is it able to attract the interest of so many customers. I'll go into more detail next.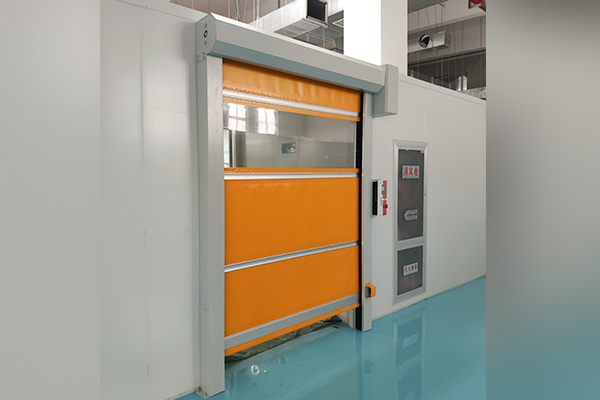 Benefit of factory-installed high-speed doors
Fast passage: The opening and closing speed of the fast door can reach 0.6-1.8m/s, which is more than ten times faster than ordinary swing doors and sliding doors. The traffic efficiency is greatly improved.
Good sealing: The U-shaped bottom edge design can make the door curtain closely fit the ground. And the double-row deck brush can reduce indoor and outdoor air convection.

Good heat preservation: the door curtain is made of PVC material, which contains anti-break fiber, which is more heat-resistant than doors made of other materials.

High safety: standard infrared photoelectric protection device, which can quickly sense passing people or objects to avoid damage.

Long service life: The product adopts imported brand electric control system, with a service life of up to 10 years, which reduces the maintenance cost of the enterprise.
Fast passage, good sealing, good heat preservation, high safety and long service life are the advantages of high speed roller door installed in factories. These advantages can bring higher economic benefits to enterprises. So it is a very wise choice to install this product in the factory.