Advantages of clean room high speed door.
SEPPES clean room high speed door have good sealing, which can reduce ventilation, better control climate, and save energy.  
For many customers, their factory floor needs to be kept clean. For example, like a food factory, in order to ensure food safety. In the food production process and storage process. The zipper high-speed door is arranged before the clean room. It can isolate dust, prevent dust and insects, and prevent workshop pollution. Keep dust-free and clean.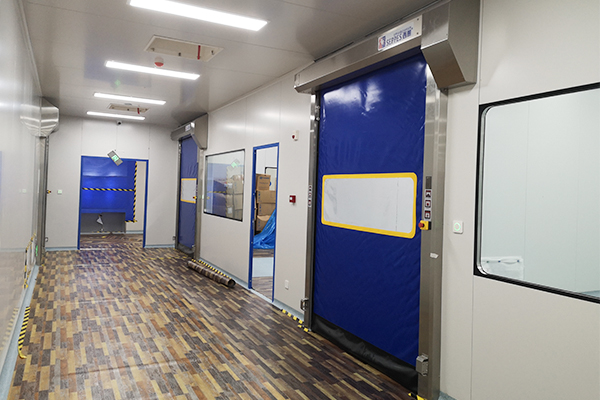 In the workshop, there are many vehicles in and out, which can cause the vehicle to hit the door. If it is an ordinary fast shutter door, it may be deformed by collision. But the zipper fast door avoids this problem very well. Because the zipper fast door can automatically return to the track after being hit.
This is a feature of the zipper fast door, which is very convenient and practical. There is no need for personnel to repair and repair, which can reduce labor costs and improve work efficiency.
304 stainless steel is used for the door frame material. And stainless steel is not easy to rust. At the same time, it also has the ability to resist corrosion in the medium containing acid, alkali and salt.
In this workshop, bacteria will not breed due to rust corrosion and pollute the indoor environment. Compared with ordinary high-speed door curtains, the door curtain is stronger and more durable.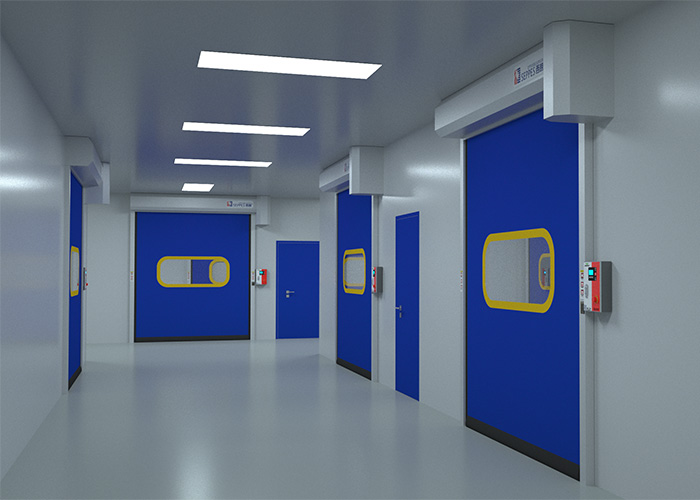 I personally think that the most important point of the high speed door is the automatic induction.  Shop operators can open the door without touching the switch. After all, if everyone touches the switch with their hands, it is easy to breed bacteria.  
Our SEPPES zipper clean room high-speed door has cooperated with Herbalife, Pepsi, Johnson & Johnson and other companies. Yes, you are dealing with masters. You can trust them to meet your needs and expectations.