Advantages Of Buy A Brand Sectional Door
There are many advantages to buying a branded sectional door. At the same time, many mistakes can be avoided. Let me start by talking about the advantages of buying a branded sectional door. First of all, from the point of view of the product itself, it is beautiful in appearance, sealed and insulated, safe and reliable. The brand's doors are also durable, smooth opening and closing, and low noise. Second, from a business perspective. Brand companies can provide customers with a lot of added value, such as guarantees and after-sales services. Moreover, brand enterprises have a history of many years and are not easy to go bankrupt. Even if the door has been purchased for 7-8 years, the company can still be contacted. Finally, come with me to learn about this door.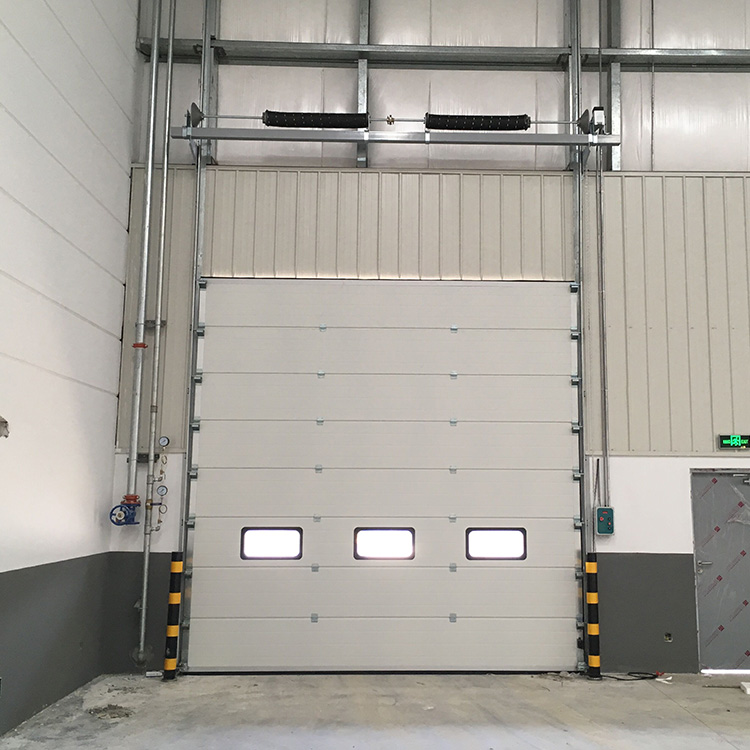 1. Features of seppes sectional Doors
Open method: button and remote control.
Wind resistance level: can resist 8-10 wind.
EPDM rubber strips are install on the bottom, top and both sides of the sealing.
Door panel material: standard 0.45 color steel plate, aluminum alloy and 304 stainless steel can customize.
Thermal insulation performance: The interior of the door panel is filled with high-density polyurethane foam material, which has thermal insulation effect.
Safety protection device: Standard equipped with airbag, torsion spring anti-break device, wire rope anti-fall device, end buffer.
2. Brand company
Seppes is a brand enterprise, and the company takes the middle and high-end route. Seppes currently has 11 years of experience in the manufacture of lift gates. The technology is very mature. There are nearly 20 patents for various inventions and technologies, and 15 are pending. Products have been export to Europe, Australia, the United States, Canada, France, Japan, Dubai, Russia and other countries and regions through high international standards. In addition, Seppes is also a cooperative supplier of more than 60 Fortune 500 companies such as IKEA, Logitech, and Fresenius.