Zipper rapid roll-up doors are ideal for hospitals
When you think of medical doors, the swing doors you see at hospitals and clinics likely come to mind. However, there are many different types of medical doors, including steel swing doors, manual swing doors, and medical rapid roll-up doors. Of these, zipper rapid roll-up doors are perfect for use in warehouses, passages, and operating rooms, thanks to their antibacterial, corrosion-resistant, sound-insulating, and sealing properties.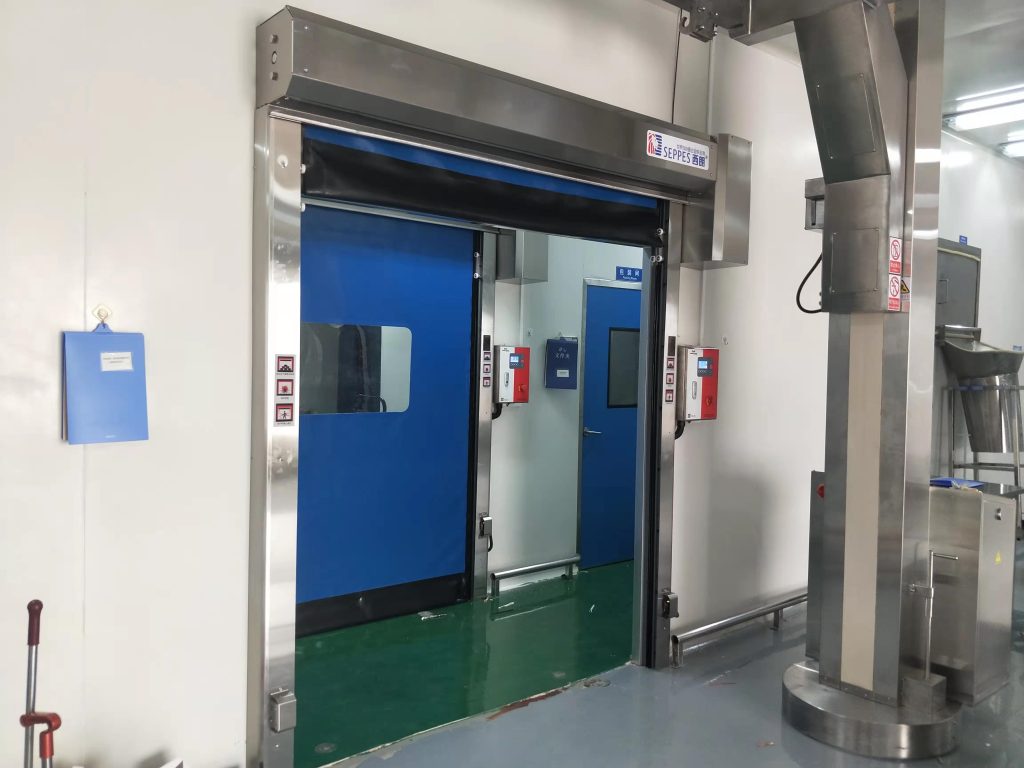 Different Types of High-Speed Doors
There are many different types of high-speed doors available to suit various industries and customer needs. However, for the medical industry, the most suitable option is zipper high-speed doors that offer good dust-proof sealing and isolation, as well as antibacterial effects.
Benefits of Medical Rapid Roll-Up Doors
Here are some of the benefits of using medical rapid roll-up doors in hospitals and clinics:
Clean and Anti-Corrosion Material
Medical rapid roll-up doors feature PVC anti-static door curtains, which reduce dust adsorption. The zipper structure on both sides also seals out pollution sources such as mosquitoes and dust, improving indoor cleanliness. Additionally, the frame is made of 304 stainless steel. Which is highly anti-corrosive, anti-oxidative, rust-free, and cleaner than hospital paint galvanized steel doors.
Enhanced Safety Protection
Zipper high-speed doors come with a hidden infrared light curtain and bottom safety air as standard, enabling fast entry and exit of personnel and medicines. The doors also feature an automatic induction method, eliminating the need for manual switches and providing higher antibacterial and dustproof performance.
Zipper rapid roll-up doors are a great choice for hospitals and clinics. Simcere has installed such products. Offering many benefits such as antibacterial, corrosion resistance, sound insulation, and sealing properties. By choosing these doors, medical facilities can improve indoor cleanliness and enhance safety protection for their patients and staff.