Zipper fast roller shutter doors that meet the requirements of clean workshops
What are the cleanroom standards that are widely used in the fields of electronics, semiconductors, medicine, aerospace, automotive, medical, biotechnology, nuclear energy and food? According to international standards, clean rooms generally meet the following requirements: 1. Floating dust particles, pollutants and harmful chemicals in the air need to be strictly controlled. 2. It is more than 10,000 times cleaner than the standard operating room in the hospital. 3. Linkage interlock is required. 4. Over pressure or negative pressure working environment. The functional characteristics of the zipper fast roller shutter door all meet these requirements.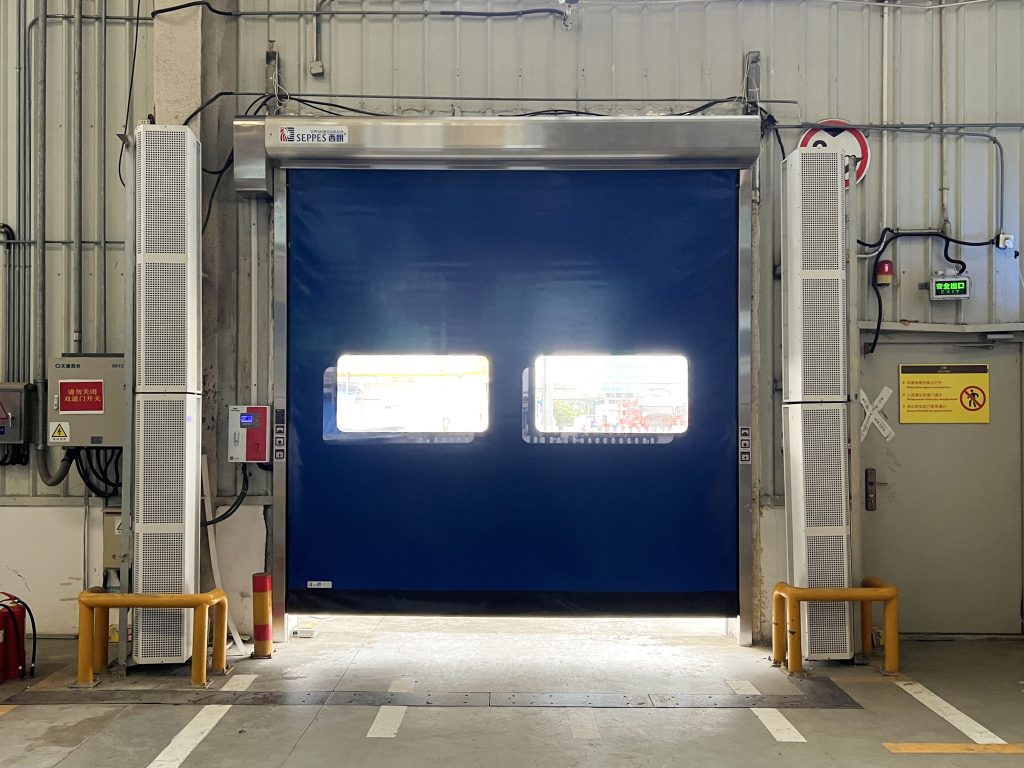 Advantages of fast rolling doors
The new zipper fast roller shutter door of SEPPES can meet the above conditions. The inside of the track of this product adopts a zipper design and an integrated airtight door body to form a tight seal, keeping dust and mosquitoes out of the door. It can also be linked with the clean workshop to form a double-door interlocking system. This system ensures that when the staff enters the clean room, one door is always closed. In this way, the cleanliness of the indoor air can be effectively completed and the quality of the internal environment can be guaranteed.
More and more companies choose to install fast roller shutter doors in clean workshops. When you choose, you need to pay attention to whether it can meet the common GMP clean standards. The products of many manufacturers are common brush-type rails, which cannot meet the standards required by the clean room. If you want to choose, you can choose the sealing strip type to better meet the needs of the clean room.