Wind Resistant High Speed Spiral Door
High speed spiral door are widely used and are usually installed on the exterior gates of factories. It has the characteristics of heat preservation, anti-theft and wind resistance, and can be used indoors and outdoors. Of course, there are many manufacturers who buy ordinary high speed doors when choosing factory doors. If the installation site has low wind power, the PVC high speed door can be installed. However, if the installation site is relatively windy, or encounters a storm. The curtain of the PVC high-speed door is likely to be blown up by the wind, and the rainwater will enter the interior of the factory, causing losses to the factory. Therefore, it is necessary to choose a suitable industrial door according to the actual needs.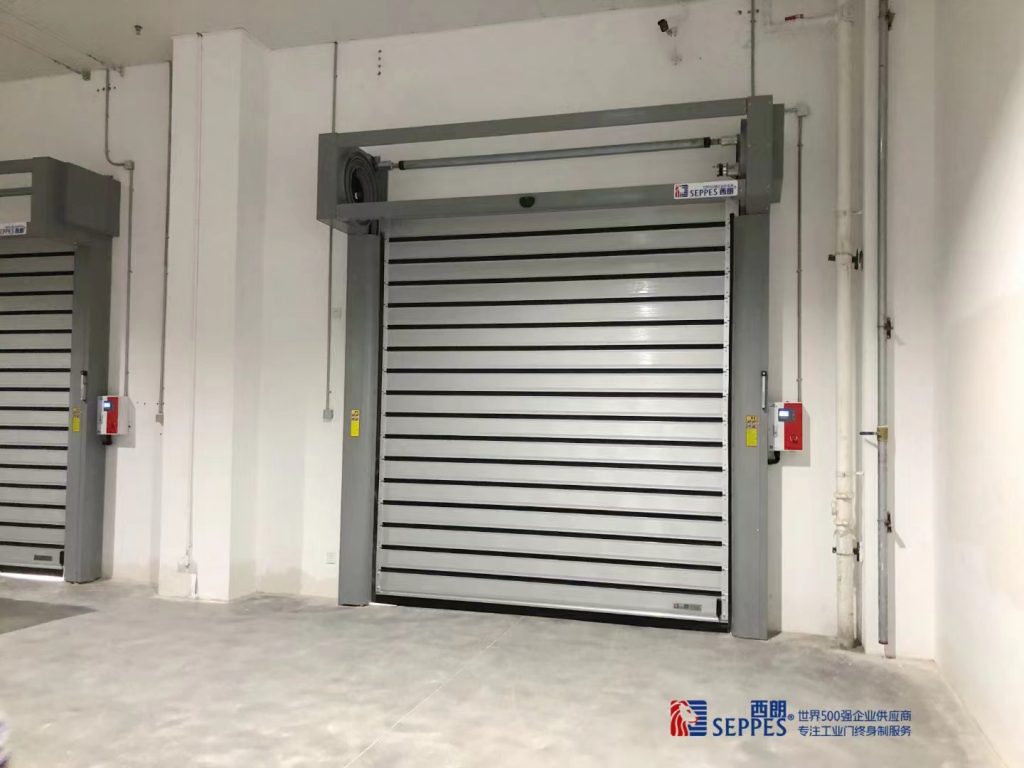 1, The characteristics of Seppes hard high speed door
First of all, the high speed spiral door panel material is 0.7mm thick aluminum alloy door panel, filled with high-density polyurethane foam material in the middle, which has the effect of thermal insulation. There are many reasons for the resistance to level 11 wind, the most important of which is the material of the door panel. Secondly, the opening speed is very fast, which can reach 1.2-2m/s. Then, there are many ways to open, including radar, geomagnetic, pull rope, remote control, bluetooth, swipe card access control. Finally, if the power goes out, it can be turned on manually.
2. Reasons for choosing Seppes
Seppes has 11 years of experience in the manufacture of high speed doors. The technology is very mature. There are nearly 20 patents for various inventions and technologies, and 15 are pending. Products have been exported to Europe, Australia, the United States, Canada, France, Japan, Dubai, Russia and other countries and regions through high international standards. In addition, Seppes is also a cooperative supplier of more than 60 Fortune 500 companies such as IKEA, Logitech, and Fresenius.