Will The Warehouse Dock Leveler Be Recessed?
The warehouse dock leveler is a very widely used product, which can be used in docks, warehouses and other places. Due to the different needs of different customers, some customers want a customized load of 6T, and some customers want a customized warehouse dock leveler with a load of 13T or 15T. Customers who want to customize a small load generally do not worry about the problem of sag variants. Because the technology of many companies can meet this requirement. However, if you want to customize the load above 10T, you need to consider whether the technical level of the manufacturer can reach the standard. In addition to the technical level, there are also materials used, so what is more important is the strength of the manufacturer. Let's first understand the warehouse dock levelers of high quality manufacturers.
1. Features of the warehouse dock leveler
Standard size: W2000mmL2000mmH600mm and W2000mmL2500mmH600mm
Maximum size: W2200mmL4500mmH600mm
Standard load: We can customize the load of 6T/8T/10T. Larger loads can also be customized.
Safety device: emergency stop button, tongue plate buffer device, side anti-pinch protection, geomagnetic valve anti-fall device protection.
Color style: blue and black can be customized.
Composition: main board, tongue plate, hydraulic pump, oil cylinder and sealing rubber strip.
Use places: stations, docks, logistics warehouses, cold storage platforms, enterprise three-dimensional warehouses.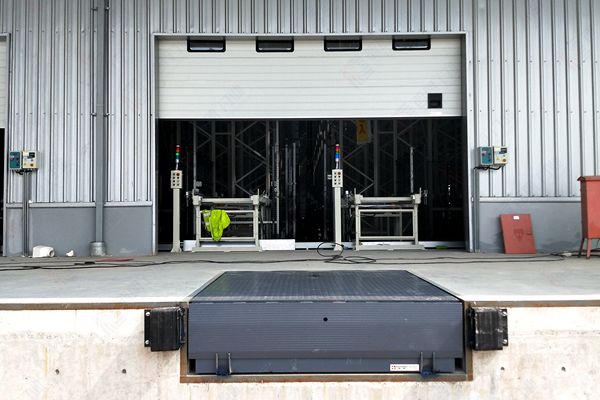 2. High quality manufacturers
Seppes is a very advanced enterprise, and the raw materials used in the warehouse dock leveler of Seppes are very high-quality. And you can also choose products with anti-skid lines, and the forklift will drive on it without safety problems. Seppes has been established for 11 years and has cooperated with more than 2,000 companies, including more than 60 of the world's top 500 companies. The buyer group covers almost all industries, including aviation, medicine, electronics and other fields. At present, the products are exported to the United States, Canada, Japan, South Korea, Vietnam, Europe, Australia and other countries or regions. And seppes is also a supplier of IKEA, Logitech and other companies.