Why Choose To Install High Speed Spiral Doors
Many factories are hesitant to choose a factory gate, considering whether to choose PVC high speed door or high speed spiral door. In fact, this issue does not need to be considered. Usually, the factory gate will choose door with a stronger material. Soft PVC high speed doors are suitable for workshop doors. The wind resistance of the high speed spiral door is also better than that of the PVC fast door. When the PVC rapid door encounters heavy rain, the door curtain is likely to be blown off the track. However, this is not the case with hard fast doors. Therefore, if the installation location is windy, choose to install a high speed spiral door. So let's take a look at the characteristics of this door.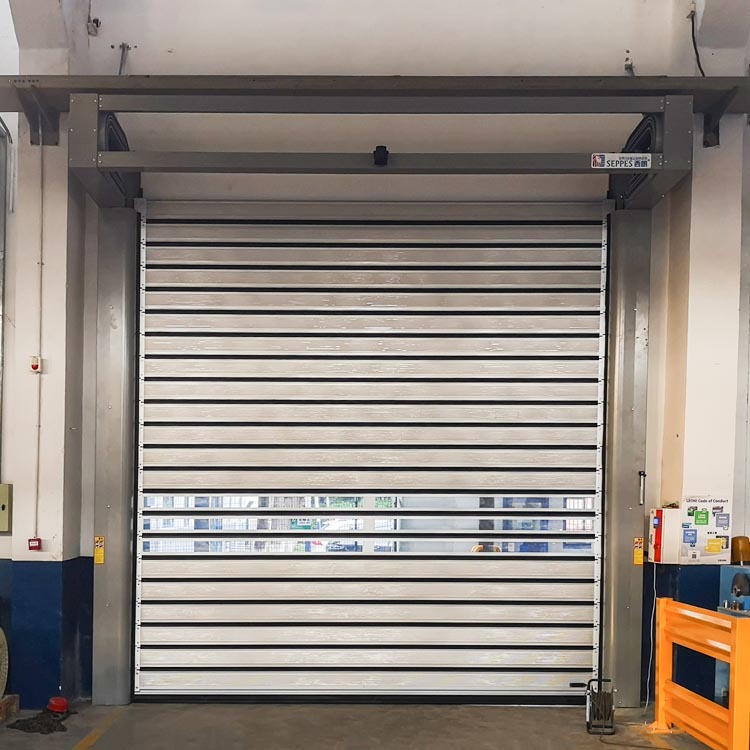 1, The characteristics of high speed spiral doors
Wind resistance level: can resist 11 winds.
Opening speed: 1.2-2m/s.
Safety protection device: There is a light curtain on the inside of the track and an airbag at the bottom.
Advantages: heat preservation, anti-theft, beautiful, wind resistance.
Door panel material: aluminum alloy door panel with a thickness of 0.7mm on the surface, filled with high-density polyurethane foam material in the middle, the total thickness is 40mm, and the height of a single door panel is 200mm.
Door opening method: standard double-sided manual button, optional radar, geomagnetic, pull rope, remote control, bluetooth, swipe card access control.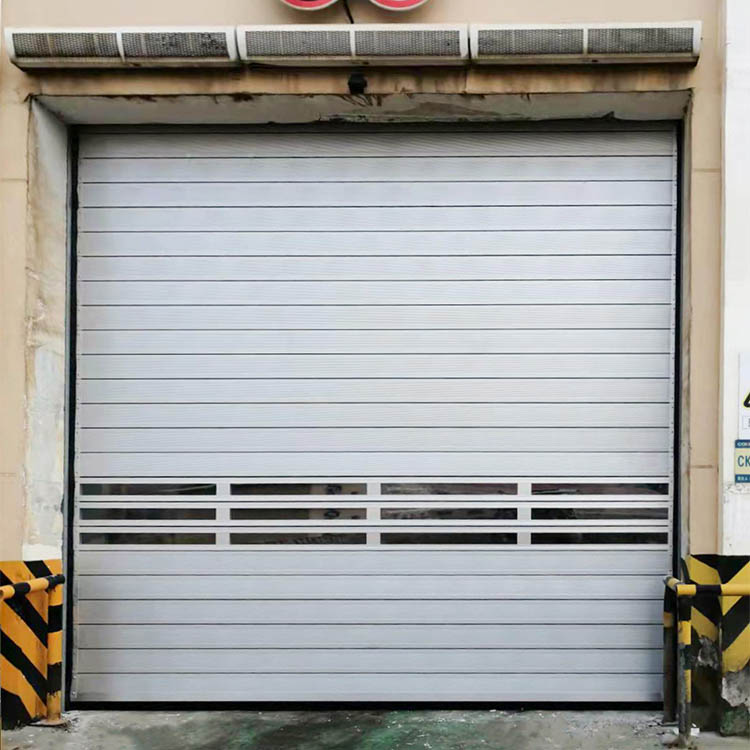 2, The strength of Seppes
Seppes is an industrial door manufacturer with 11 years of manufacturing experience, and the technicians have more than 7 years of experience per capita. The supporting factory covers an area of 17,500 square meters and can achieve an annual production capacity of 130 million. At the same time, Seppes's products have passed CE certification and SGS certification. At present, the products have been exported to the United States, Canada, Japan, South Korea, Vietnam, Europe, Australia and other countries or regions with high standards. And it is also a supplier of IKEA, Logitech and other companies.