Why Buy Dock Leveler
Why buy dock leveler? This is a question that many merchants have never used before. So, today I will talk about why you should buy it. First, we need to know what it does. As we see others use it every day, its function is to adjust the height difference between the bottom of the carriage and the platform of the transport vehicle. The forklift then enters the interior of the truck and pulls the cargo out. In this way, there is no need for manual handling of goods, and workers will have more time to improve production efficiency. As a result of this, the number of products produced by the factory has been increased, and the profit of the enterprise has increased. Now that you know the benefits of the dock leveler, let's learn what you need to know about customization.
1. Basic information of the dock leveler
Standard size: W2000mmL2000mmH500/600mm and W2000mmL2500mmH500/600mm
Maximum size: W2200mmL4500mmH500/600mm
Standard load: We can customize the load of 6T/8T/10T.
Safety device: emergency stop button, tongue plate buffer device, side anti-pinch protection, geomagnetic valve anti-fall device protection.
Color style: blue and black can be customized.
Composition: main board, tongue plate, hydraulic pump, oil cylinder and sealing rubber strip.
Use places: stations, docks, logistics warehouses, cold storage platforms, enterprise three-dimensional warehouses.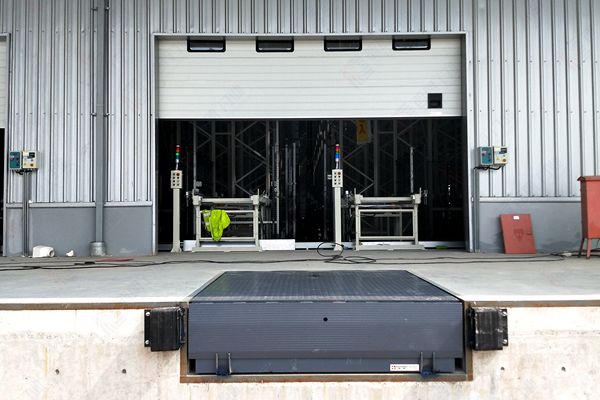 2. The comprehensive strength of seppes
Seppes has a profound cultural heritage and has been established for 11 years. The supporting factory in seppes has an area of 17,500 square meters and can achieve an annual production capacity of 130 million. Moreover, seppes's industrial door products have passed CE certification and SGS certification. Our products have been exported to the United States, South Korea, Japan, Singapore, Europe and other countries or regions through high standards. At the same time, we are also the supplier of many Fortune 500 companies. For example, IKEA, Logitech, Fresenius.