Where is the application range of rapid stacking door?
In many large industrial production workshops. The size of the door opening is also much larger than the size of the general door opening. At this time, if you want to make the industrial door run faster, then you need to use a rapid stacking door. What is its scope of application, as follows.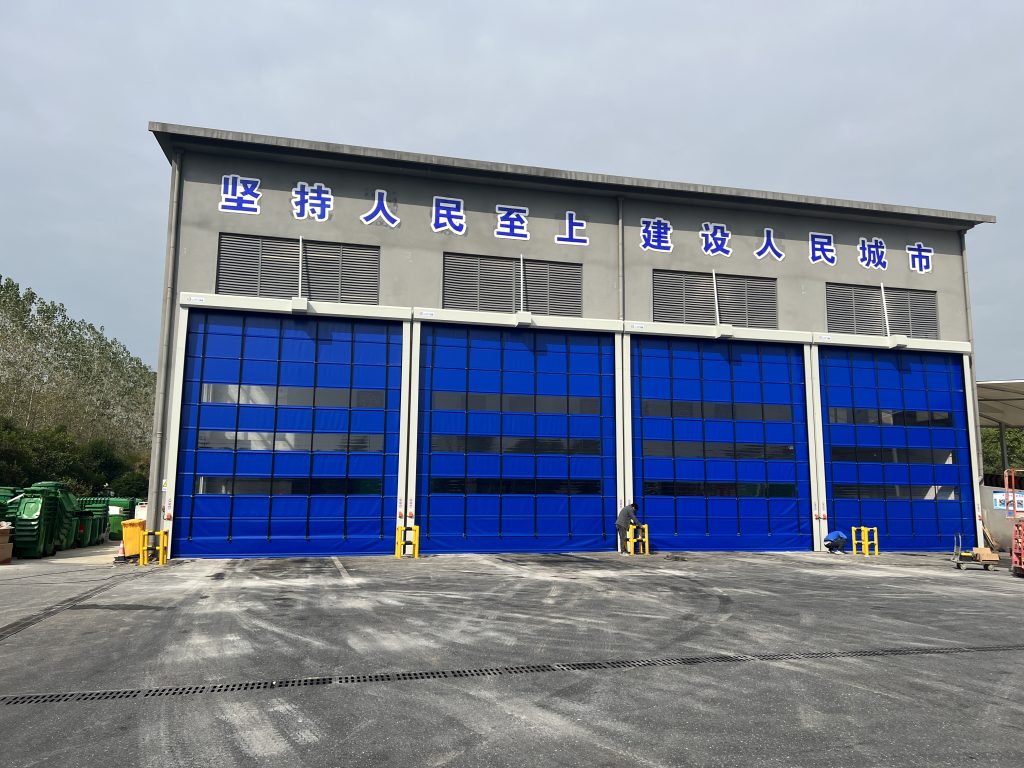 Application of stacking doors
The rapid stacking door is also a kind of fast door. Its main function is to allow the door body to achieve the same running speed as the fast door even with a larger door opening size. The lifting method of the stacked fast door is also different from that of the ordinary fast door. It adopts a folding lifting method.
And the stacked fast doors are mainly used in places with high wind pressure. Compared with traditional high-speed doors, stacked high-speed doors have a higher level of wind resistance.
It can be used very well in some places where the wind is strong due to the large pressure difference. The reason for its strong wind resistance is not only the different lifting methods. But also the main reason is that the stacked fast door has built-in multiple wind resistance levers. Therefore, the wind resistance and stability of the door body are greatly enhanced.

Therefore, it is necessary to use fast speed in places with large door openings or places with high wind pressure. We can choose the stacked fast opening, which can ensure the running speed of the door and also have good wind resistance and stability. SEPPES wind-resistant stacking fast doors are suitable for the entrance and exit of logistics channels and large-area openings. It adopts a folding lifting method and multiple built-in or external horizontal wind-resistant levers. so that the wind pressure can be evenly distributed on the whole door curtain. It can resist strong winds of about level 10, and its wind resistance is much higher than that of conventional rolling doors.