What benefits does the high-speed operation of the speed roll up door bring to the enterprise?
The speed roll up door is one of the commonly used equipment in the workshop. It plays the role of separating the indoor and outdoor environment, and can also ensure the internal work of the workshop. Generally, fast rolling doors are mainly based on fast opening and closing. So what benefits can the high-speed operation of the fast rolling door bring us, as follows.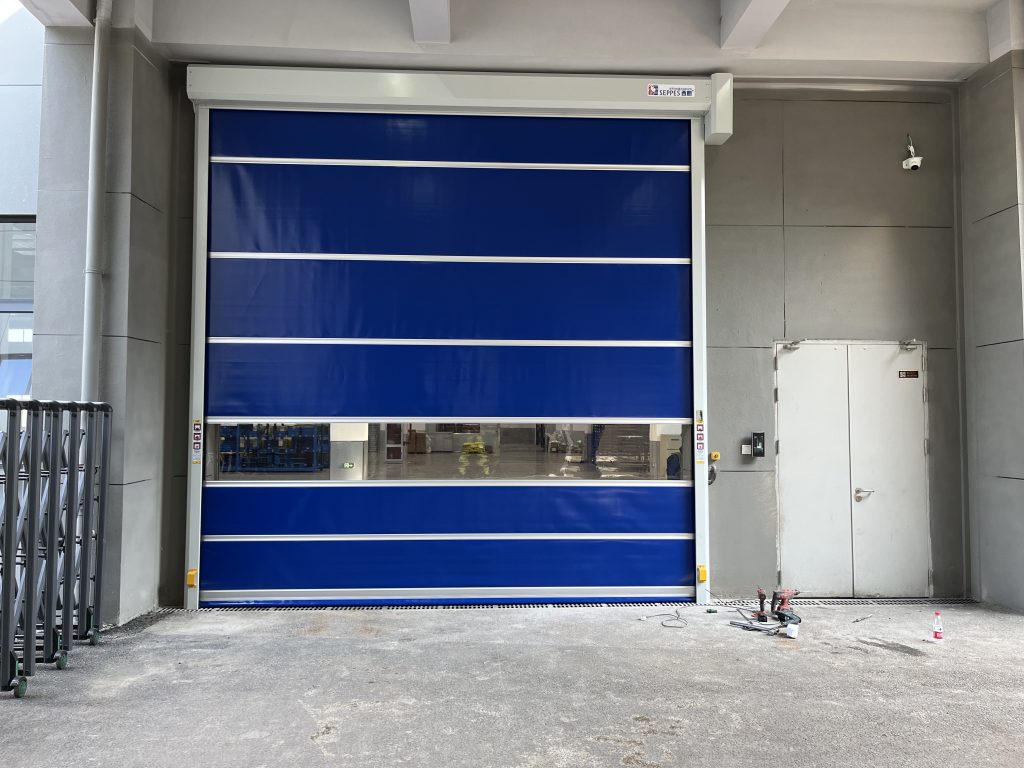 The benefits of fast rolling doors
Generally, the hygiene inside the workshop has very high requirements, such as food workshops, which need to be dust-proof and insect-proof. The opening speed of our fast rolling door can reach 1.5 meters per second, and the closing speed can reach 0.8 meters per second, which can meet the rapid entry and exit of the workshop. And workers or forklifts can pass directly without waiting in front of the door. The material transfer speed is 6 times faster than using ordinary rolling doors.
The rapid operation of the fast rolling door can not only prevent dust and mosquitoes from entering, but also isolate external odors. Keep the workshop clean and hygienic. This often depends on the sealing performance of the fast rolling door. Our high-speed rolling doors are designed with double-row deck brushes. When the door body is closed, the hair brush is closely attached to the door curtain. And the soft bottom pocket design is adopted, so that the bottom of the curtain can fit the ground well. This greatly increases the airtightness of the chamber.
A good speed roll up doors is not only a partition device, but more importantly, it brings more benefits to the enterprise. If you choose a bad fast rolling door, it will only increase the burden on the enterprise.