What are the track structures of the aluminum high speed door?
The aluminum high speed door adopts a 4.2 cm door panel, inner and outer aluminum profiles and polyurethane foam in the middle. It runs up and down in the aluminum alloy tracks on both sides. It can prevent theft and heat preservation, and resist wind and pressure. In order to better adapt to the use in workshops, equipment rooms, and hoisting ports, various customized screw mechanisms can be provided, as follows.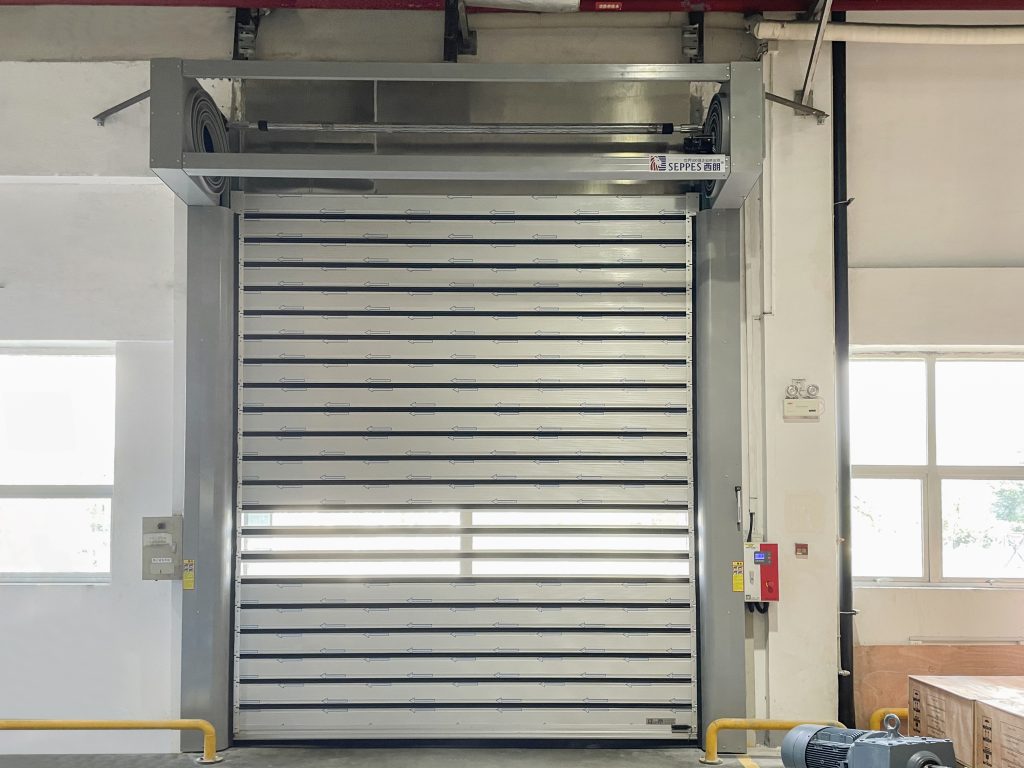 High speed spiral door track structure:
1.Perfect circle type. This is the standard track structure of hard doors. Suitable for factories with a space above the door opening greater than 50 cm. The door head is set as a separate turbine track. The door body does not interfere with each other, does not rub against each other, reduces sparks. And is fast and safe to use.
2.Oval type. The high speed spiral door is suitable for use when the space above the door opening is less than 50 cm and greater than 30 cm. Reduce the space occupied above the door head. Avoid the need to lower the height of the door opening, and affect normal access and use.
3.Turning L-shaped. Suitable for use in equipment rooms and manufacturing equipment, and can seal the two areas of the top and the opening.
4.Horizontal type: running parallel to the ground and roof. Suitable for brick and tile kilns, curing kilns, and hoisting ports, with odor-proof sealing and linkage opening.
5.Vertical type. The space above the door opening is relatively large. You can choose to run vertically up and down along the walls on both sides without retracting the track, just like a lift gate.
6.Cable-stayed type. Suitable for obstacles above the door. In the case that the perfect circle and verticality cannot be used. there is enough space above, and it can be installed under the ceiling by cable pull.
SEPPES aluminum high speed door can be customized in various operating modes above. It covers almost all possible occasions of customers, and has four patents of transmission, balance, safety and protection. Meet installation requirements and ensure brand quality. China's most well-known liquor brand — Moutai, their production workshop has installed our company's rigid fast doors with perfect circular tracks.