What are the safety protection devices for fast rolling doors?
One of the most important issues for enterprises to fast rolling doors is the price of the product. And the other is the safety of the product. Safety is the most important thing for every enterprise. So I will introduce you in detail about the safety protection devices of this product.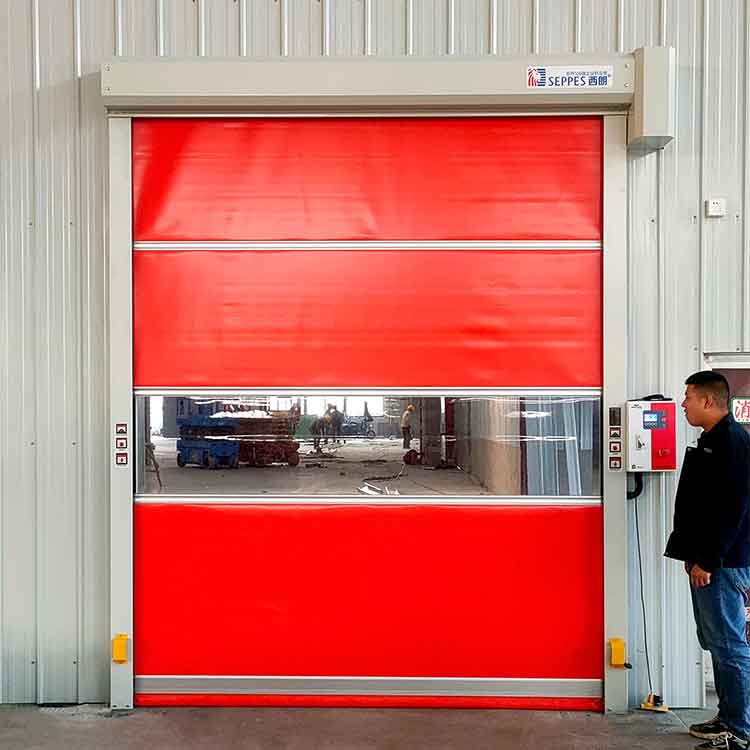 Safety device for fast rolling doors
Standard safety device: Infrared safety photoelectric protection, installed at the bottom of the door frame, when the user walks through below and enters the sensing area, the door will rise rapidly, which protects the safety of personnel and reduces damage to the product.
Safety configuration can be added: safety light curtain, a few more infrared sensing photoelectrics are added than photoelectrics, the sensing area is increased, and the safety is also improved.
Safety devices can be installed: safety bottom edge, add airbags in the U-shaped bottom pocket of the door curtain, when someone or an object passes by when the door is lowered, the air bag will be squeezed and deformed, the signal will be sent to the control box, and the door will automatically rise to ensure safety To ensure the safety of staff and products.
Many companies have thought about installing safety configurations by themselves, but we generally don't do this. First, we don't understand the structure of the door. And second, it is easy to damage the door, resulting in unnecessary maintenance costs.
The safety protection device of the fast rolling doors not only guarantees the safety of the staff. But also has a certain degree of protection for the product itself, thus reducing the maintenance cost of the product.