What are the functions of the clean room fast door?
the clean room fast door has the characteristics of high speed, high efficiency, and high cleaning. It is mainly suitable for the logistics channel of industrial plants and some clean places that need to be isolated. Many companies choose this kind of product. So, what functions does this product have? This article will introduce you in detail.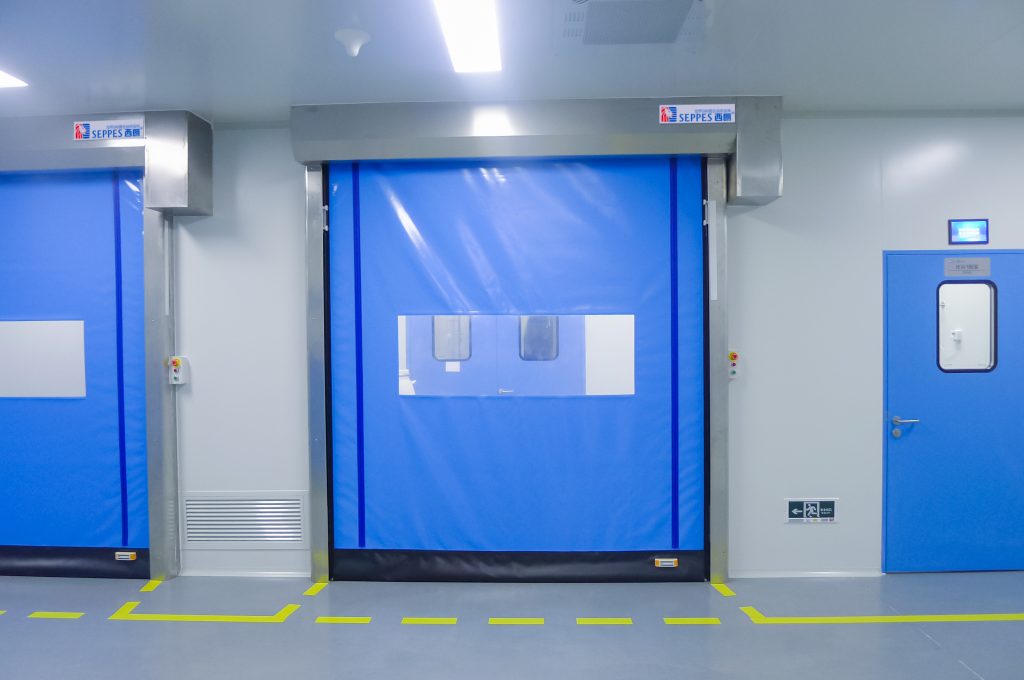 The feature of the clean room fast door
Good sound insulation effect, reduce noise and create a good working environment.
In the food, pharmaceutical, packaging, printing, and fine electronic machinery industries, it can shield dust and mosquitoes and maintain a clean working environment.
Isolate the inside and outside of the workshop to avoid the loss of air temperature, reduce energy consumption and save energy.
It can be opened and closed quickly, and the vehicle does not need to wait, saving time.
The above four functions meet the requirements of enterprises for the use of doors in clean rooms, so the fast rolling door are chosen by more and more enterprises.