What are the functional characteristics of industrial sectional doors?
Industrial sectional doors are suitable for exterior and interior doors of various buildings. And now more and more enterprises install this product. Then why do so many factories choose the product? What are the characteristics of this product, as follows.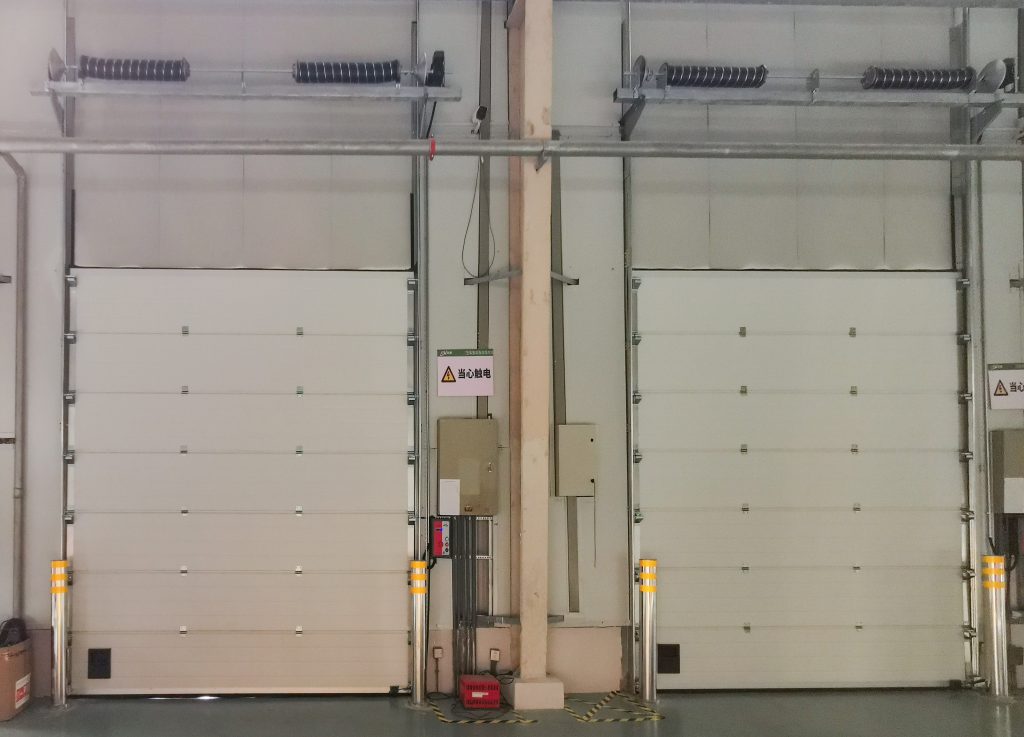 Industrial lifting door product features
Applicability: This product can customize more than 6 lifting operation modes according to the installation environment. It has the characteristics of saving the space occupied by the workshop, and its high practicality and high-end appearance are widely used.

High-end appearance: Its door panel is made of 0.45 mm color steel plate. The inside of the door panel is filled with polyurethane foam material, the thickness of the door panel is 40-50 mm, and it has strong.
Impact resistance: anti-pinch, durable, and strong industrial aesthetics.

Noise reduction and sound insulation: The pulley slides and hinges are an important part of the balance system, which achieves light and smooth operation with low noise.

Good sealing: the top and side guide rails are equipped with EPDM strips to ensure airtightness.
The safety protection device is equipped with a torsion spring anti-break protection device, which reacts quickly and locks when the torsion spring breaks accidentally. Door body anti-drop protection device to prevent the cable from accidentally breaking and the door body falling. Bottom safety anti-pinch device that rebounds when encountering resistance.
The different track systems and lifting methods of industrial sectional doors enable them to adapt to different building structures. I believe that more manufacturers will choose industrial lifting doors in the future.