What are the factors that determine the quality of fast roll-up door?
In today's modern industry, fast roll-up doors are becoming increasingly popular in factories, warehouses, and other industrial settings due to their efficiency and convenience. If you're looking to invest in a fast roll-up door, it's important to understand the key factors that determine product quality. In this article, we'll explore the importance of the control system, door curtain material, running speed, and sealing performance in a fast roll-up door.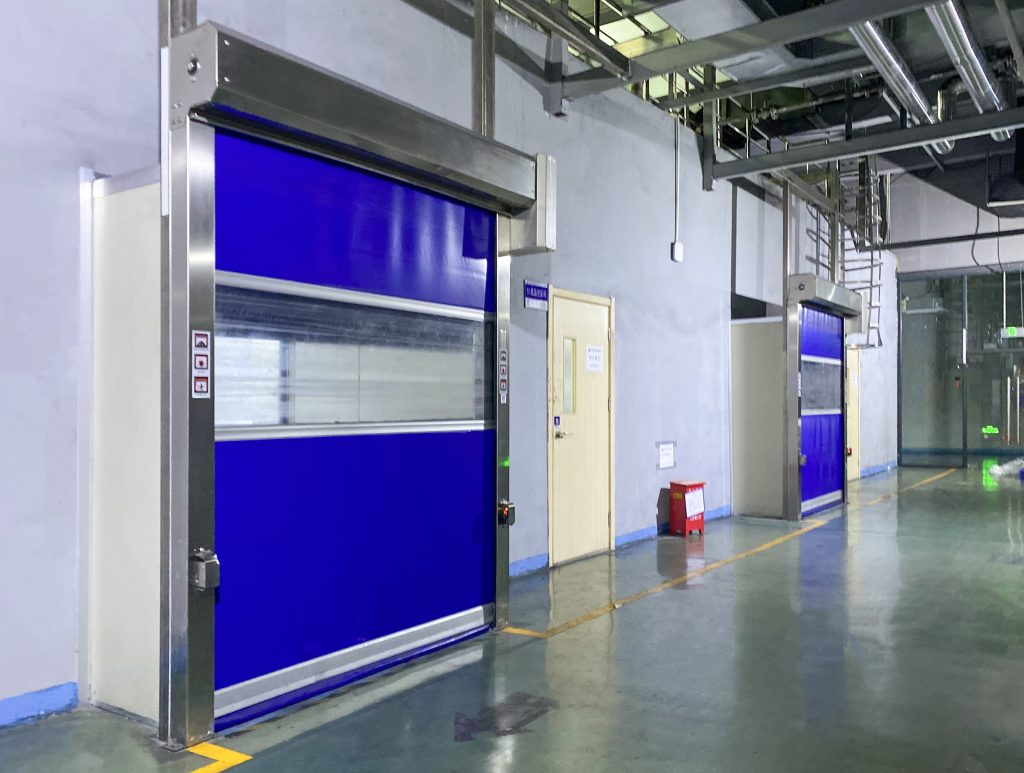 Advantages of fast doors
Control System:
The control system is one of the most important factors to consider when choosing a fast roll-up door. It includes the motor, remote control or switch part, a special control system, and a powerful chipset. A high-quality control system allows for smooth, energy-efficient operation with frequency conversion, and real-time display of operating status and fault location on a user-friendly interface. Different usage frequencies and environments require different emphasis on service life, noise, safety, and control. So it's important to choose a fast door with a control system that meets your specific needs.
Door Curtain Material:
The door curtain material is also an important factor to consider. A high-quality fast door should be made of PVC high-strength non-base cloth with a self-cleaning function on the surface. This material is wear-resistant, tear-resistant, strong, and impact-resistant, and it has a longer service life compared to other materials.
Running Speed:
The running speed of a fast door is an essential factor to consider. A high-quality fast door should have a running speed of 0.6m-2.0m/s, which is 5-7 times faster than ordinary rolling doors. This efficient operation saves time and improves work efficiency.
Sealing Performance:
Good sealing performance is crucial in a fast door. The track of a high-quality fast door should adopt a double-row brush sealing structure Q of the card base, which is more effective in preventing insects and dust. The bottom should be equipped with an air-tight structure that fits well with the ground and achieves good airtight performance. This ensures that the door provides a clean, safe, and comfortable working environment.
Conclusion:
In conclusion, a high-quality fast roll-up door should have a reliable control system, a door curtain made of PVC high-strength non-base cloth, a fast running speed, and good sealing performance. When investing in a fast door. It's also important to choose a reputable supplier like ASSA ABLOY or SEPPES to ensure that you get the best value for your investment.