What are the factors of rigid high speed door insulation?
Door panel craft
The door panel of the rigid high speed door is made of aluminum alloy, and the interior is filled with polyurethane foaming agent. The thickness of the production, the common specifications are: 40 mm, 50mm, 80 mm. The thicker the door panel, the better the heating performance. Aluminum alloy is a material that is easy to transfer heat, so no matter how thick the door panel is. It is necessary to choose a suitable and use a broken bridge design. Separate the aluminum alloy on both sides of the door panel to improve the overall thermal resistance of the door panel and reduce the heat loss of the door panel.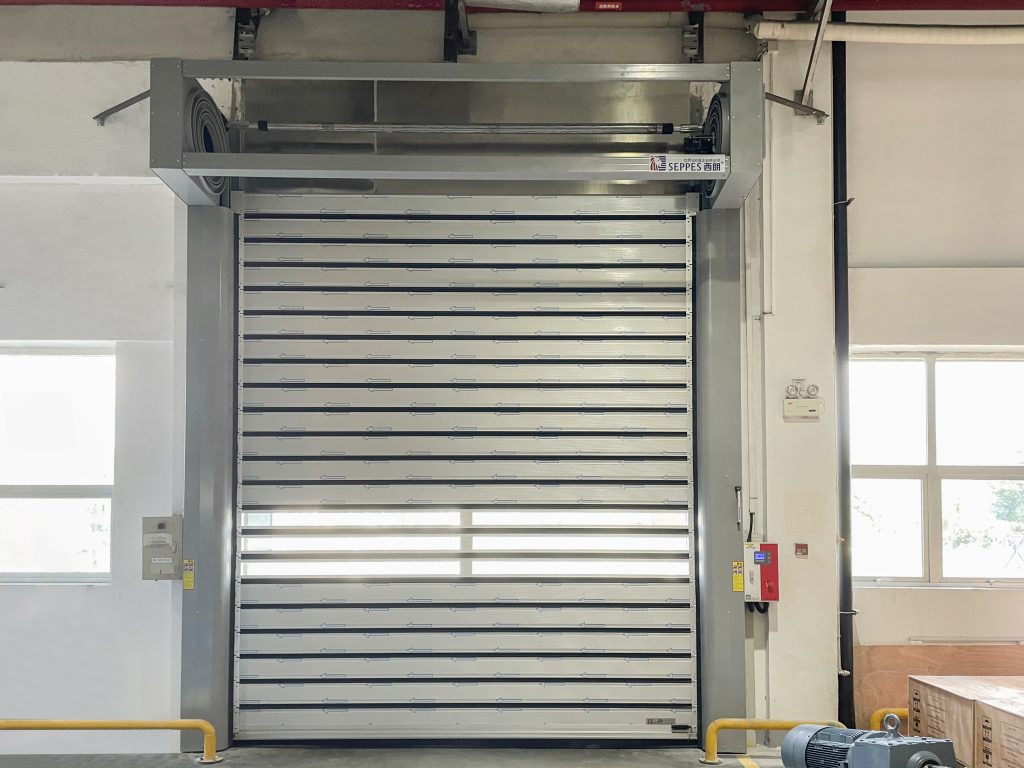 Tight sealing
Under normal circumstances, most of the ambient heat is transferred through gas flow. Therefore, strengthening the tight sealing performance of the production can improve the heating performance of the hard fast rolling door. The tight seal of the production is mainly manifested in two places. One is the link between the door body and the door panel; the other is the installation method.
The surface of the door panel of the production is connected by a tight sealing strip. In this way, during the stretching process of the door panel, the tight sealing strip and the door panel can be in close contact. As the airflow hits the door panel, the velocity of the gas flow is accelerated by the pressure of the atmosphere in the process. Therefore, it is not only necessary to add tight sealing strips on the surface of the door panel. But also to add rubber strips to the inner surface of the door panel. Play the role of gas circulation to ease the conflict. In this way, even in windy weather, the production can also have a good tight sealing performance
As for installation, only an experienced installation team is required. At the time of installation, you will notice that after the rigid high speed door is installed, it is required to be tightly sealed around the frame of the door.