Top 5 Best Fast Roller Shutter Doors Company in World(updated 2023)
With the continuous development of industry, many enterprises have an increasing demand for industrial doors. The fast roller shutter doors is one of the most popular categories among many industrial doors. This kind of door can effectively improve traffic efficiency. And all functions are developed according to the requirements of the production workshop. The market for this product is getting bigger and bigger. And there are more and more manufacturers producing this type of product. However, for enterprises, they don't know how to choose this product. Mainly because they don't know which famous brands of fast doors are available. The following mainly introduces the top five fast door companies in the world.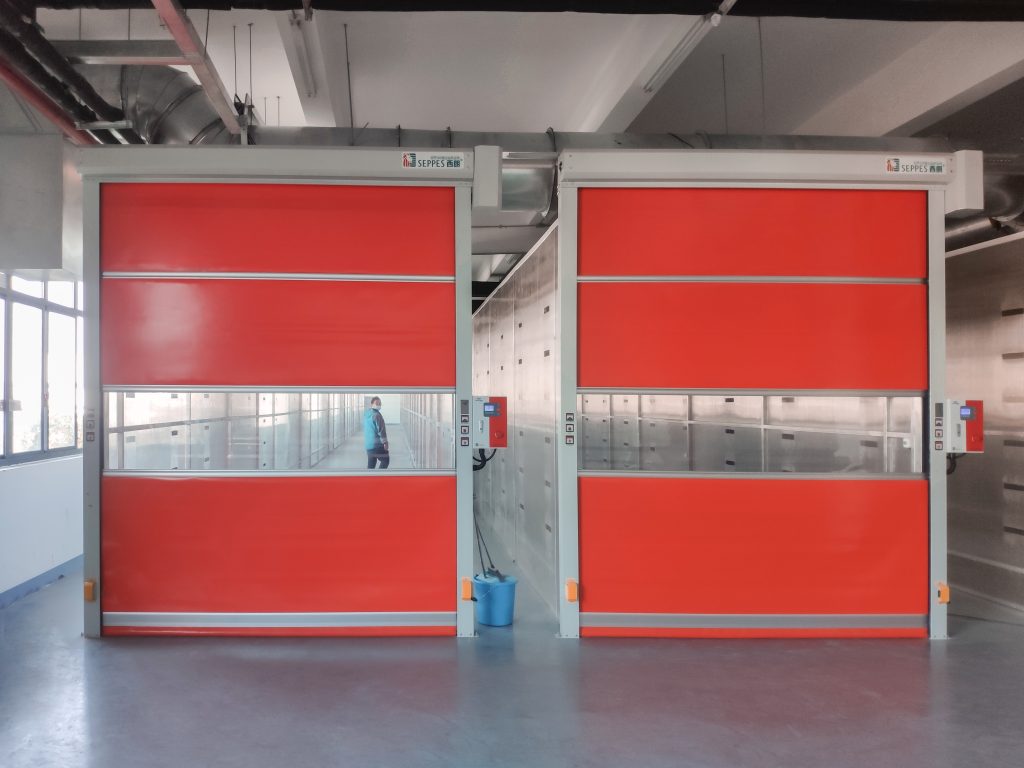 The world's top five fast roller shutter doors companies
1.Hormann
www.hoermann.com/en/
Company Profile
August Hörmann founded the Bielefeld steel door factory in 1935. In 1952, the company launched the first lift-up garage door on the market, laying the foundation for today's Hörmann. Hörmann is the only supplier of building basic components on the international market that offers a complete range of building and modernization components. Hörmann's main products include sectional doors, rolling shutters, rolling grilles, fast roller shutter doors, sectional door as well as shop doors and fireproof curtains. The Hörmann product range also includes loading technology in the form of dock levelers, dock seals and shelters, loading bays and buffers. They will be based on customer needs and on-site installation conditions. Meet various functional requirements in terms of fire and smoke prevention, sound insulation, anti-theft equipment and radiation protection.
2.Ferco
www.fercoshutters.com
Company Profile
Ferco was founded in 1983 by Tim Barr. They are an international manufacturer and distributor of a range of fire and smoke doors, industrial rapid roll doors as well as doors and shutters for commercial use. Today there are sales offices in Dubai, Singapore and London, and world-class roller blind manufacturing plants in Dubai and Malaysia. Ferco mainly serves fire and smoke, industrial and commercial purposes. The company's facilities are all ISO 9001:2008 compliant and use the latest manufacturing techniques and equipment to produce blinds. The company exports roller blinds from its factory in Dubai to distributors in the Middle East. And is the first local manufacturer to be UL certified (tested at UL factory in the US). And the factory is included in the Certifire program. This is a testament to their commitment to quality products and quality processes.
3.EFAFLEX
www.efaflex.com
Company Profile
Founded in 1974, EFAFLEX is one of the leading international technology companies in the industry. The company employs more than 1,400 people worldwide. For over 40 years, EFAFLEX has been developing and manufacturing reliable rapid roll doors – fast roller shutter doors with exceptional safety and efficiency – for the global market. EFAFLEX industrial doors include high speed spiral door, rolling shutter doors, folding doors, clean room doors, high speed doors, mechanical protection doors and many other products specially designed to meet the needs of industry and trade. Since EFAFLEX was the first company worldwide to specialize in high-speed rolling doors. It is the market-leading manufacturer and technology leader in high-speed rolling doors.
4.Rite-Hite
www.ritehite.com/en/ap
Company Profile
Rite-Hite first made its name as a manufacturer of loading dock equipment. These devices include dock leveler and vehicle restraint systems. An early leader in loading dock security. Rite-Hite introduced the groundbreaking DOK-LOK trailer restraint in 1980. In 1991, Rite-Hite acquired Frommelt Industries, significantly expanding its product range. Includes industrial electric doors, rapid roll doors, cold room high speed door, impact doors, dock seals and shelters, as well as a complete aftermarket offering. By continuously introducing unique products for industrial facilities. Rite-Hite's longstanding reputation for safety, quality and innovation has been enhanced.
5.SEPPES
chinaseppes.com
Company Profile
Established in 2011, SEPPES is a brand manufacturer in the industry of industrial doors and logistics warehousing and loading and unloading equipment in China. The company's main business includes nearly 70 products such as fast roller shutter doors, sectional doors, spiral doors, warehousing logistics loading and unloading combinations, and cold room high speed door. The company continues technological innovation in accordance with European industry standards. It has a number of product core technologies and complies with CE, SGS and ISO9001 standards, and its market covers more than 50 countries around the world. SEPPES promotes the new industry service standard of "one door, one yard, lifelong service" product lifelong responsibility system.
Welcome to visit our fast door website and browse our products.
Contact us immediately and communicate with our professional team.
For More of Your Questions
How can I judge the quality of an industrial door company's products?
Here are some questions you can ask to compare industrial door companies:
1. How long has the industrial door company been in business?
2. Does the industrial door company have a quality management certificate?
3. How long is the warranty time of industrial doors?
How to choose an industrial door company?
Choosing an industrial door company is the most important step; a good company must have guaranteed product quality and after-sales service, and of course, the price must be reasonable.
Here are some questions to ask a potential industrial door company:
1. What experience do you have?
2. What kind of experience do your technicians have?
3. How long is your warranty period? If something goes wrong during the warranty period, will it be repaired for free, or will it cost extra for labor and parts? How much will it cost to repair if it's out of warranty?
Top 5 Industrial Door Brands
Hormann
Ferco
EFAFLEX
Rite-Hite
SEPPES