Three characteristics of the fast door in clean room
The fast door in clean room is a product . Derived from the high environmental requirements of precision machinery, semiconductors, and atomic energy industries. It still has high softness under low temperature conditions. And it is easy for people and vehicles to enter and exit. So, what are the characteristics of this product? , which I will describe in detail for you.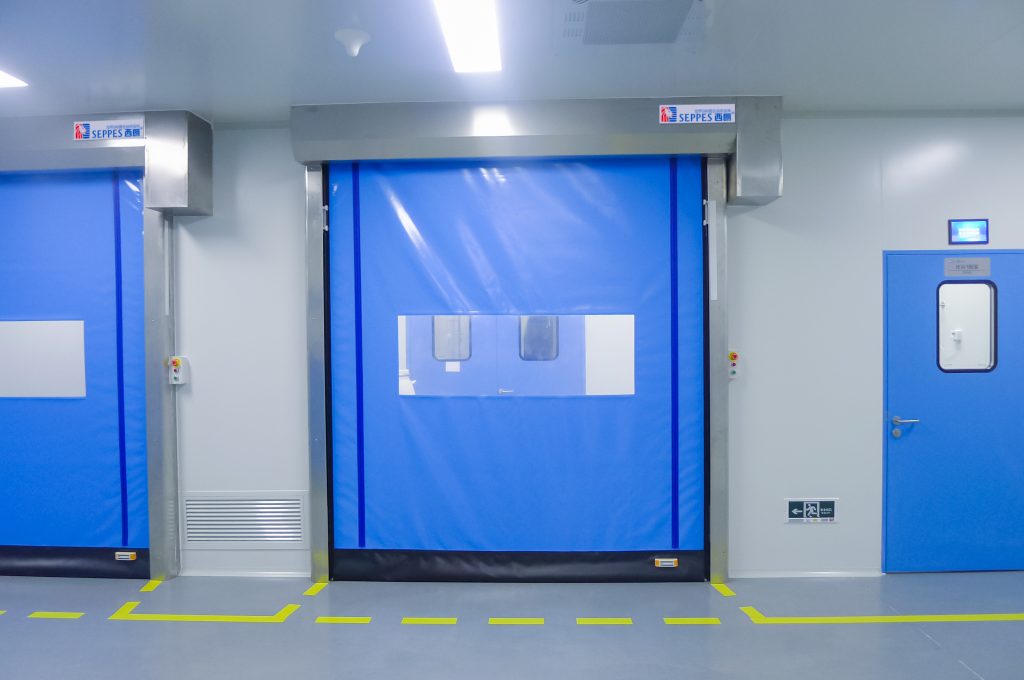 Features of the fast doors in clean room
Multiple sealing treatments can effectively block dust, creating a sealed production environment with high cleanliness for the enterprise workshop.
The traffic efficiency is improved, and the fast opening and closing reduces the waiting time for the passers-by to open the door, reduces the internal and external air convection, and realizes the synchronous improvement of efficiency and sealing.
High security, the whole door curtain is made of soft door curtain, which has safety, and the transparent window in the middle can check the entry and exit conditions to prevent mutual collision.
Due to the characteristics of good sealing, high efficiency and good safety. The fast door in clean room is favored by many enterprises. And more and more enterprises choose this product.