Thermal Imaging Test Of Sectional Door
Many customers are concerned about the thermal insulation effect of the sectional door and worry about whether it can meet their expectations. We don't know the doors of other companies on the market, but what we add is absolutely thermal insulation. The reason is that our company thermally tested this door. Test environment: outdoor -20℃, indoor +18℃. Test method: thermal imaging, intuitive visual inspection.
1,Thermal imaging results of seppes's sectional door
Thermal imaging test conclusion: almost no heat loss occurs.
Visual inspection conclusion: there is no frost on the door panel, and the thermal insulation performance will not decrease with the increase of the door panel area.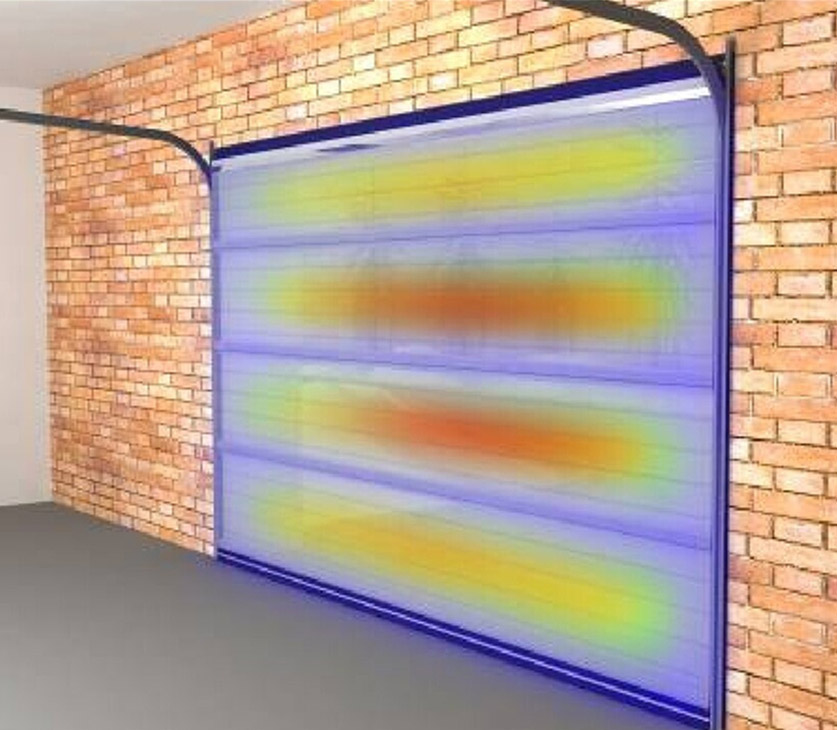 2, Non-professional manufacturers sectional door
Thermal imaging test conclusion: The area of heat loss is about 50%.
Visual inspection conclusion: The door panel is severely frosted, and the larger the door size, the more serious the frost phenomenon.
3, Basic information of seppes sectional door
Open method: button and remote control.
Wind resistance level: can resist 8-10 wind.
EPDM rubber strips are installed on the bottom, top and both sides of the sealing.
Door panel material: standard 0.45 color steel plate, aluminum alloy and 304 stainless steel can customize.
Thermal insulation performance: The interior of the door panel is fill with high-density polyurethane foam material, which has thermal insulation effect.
Safety protection device: Standard equipped with airbag, torsion spring anti-break device, wire rope anti-fall device, end buffer.
4, The strength of seppes
Seppes currently has 11 years of experience in the manufacture of industrial doors, and the technology is very mature. There are nearly 20 patents for various inventions and technologies, and 15 are pending. Industrial door products have passed CE certification and SGS certification. Moreover, the products have been export to Europe, Australia, the United States, Canada, France, Japan, Dubai, Russia and other countries and regions through high international standards. At the same time, Seppes is also a cooperative supplier of more than 60 Fortune 500 companies such as IKEA, Logitech, and Fresenius.