Elevate Workshop Productivity and Safety with Innovative Zipper High-Speed Doors
In today's ever-evolving production environments, enterprise workshops are increasingly prioritizing intelligence in their choice of industrial doors. The aim is clear: boost production efficiency and curb energy wastage. Amid the realm of intelligent industrial doors, simplicity of operation and impressive results take center stage. Enter the favored choice of many workshops – the humanized design of zipper high-speed doors. This article provides an in-depth exploration of the humanized design of this innovative product.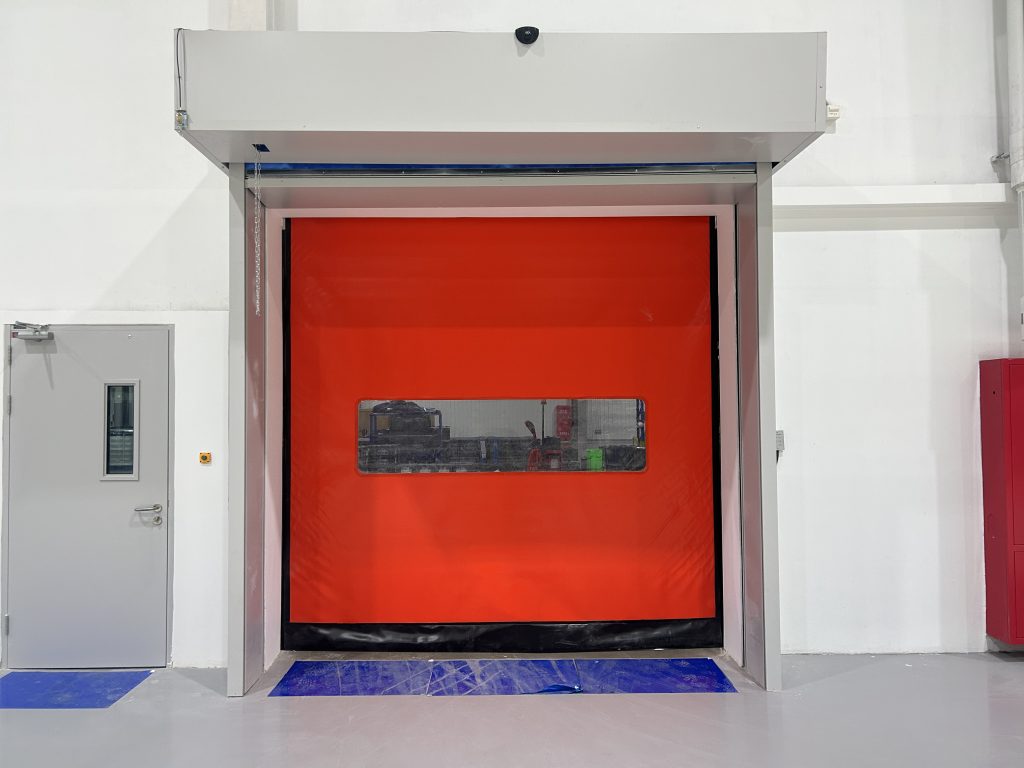 Unleash Efficiency with Zipper High-Speed Doors: A Human-Centric Approach
Streamlined Control Interface
The controller of the zipper high-speed door stands out for its intuitive operation. It features a user-friendly man-machine interface that simplifies door management. This visual interface offers real-time insights into the door's status, facilitating smooth and efficient operation. With the zipper high-speed door's rapid opening and closing capabilities, swift entry and exit are achieved, significantly elevating workshop production efficiency.
Patented Reset Technology for Seamless Self-Repair
High-speed zip doors boast patented reset technology, introducing a groundbreaking self-repair mechanism. In the rare event of a door curtain derailment, the self-healing system springs into action. It autonomously guides the door curtain back on its tracks during operation. This ingenious feature minimizes maintenance expenses and reduces downtime, leading to substantial enhancements in workshop production efficiency.
Safety Assurance with Airbag Technology
Prioritizing safety within industrial workshops is paramount. High-speed zipdoors incorporate an innovative airbag system at their base. This feature serves as a safety net, preventing door curtains from continuing their descent when encountering obstacles. Instead, they swiftly rise, ensuring the safety of industrial doors within the workshop. This proactive approach minimizes unnecessary production accidents, fostering a safer working environment and, in turn, bolstering overall production efficiency.
In conclusion
The humanized design of high-speed zip doors simplifies the operation of intelligent industrial doors, making them more accessible, safer, and efficient. These doors contribute significantly to energy conservation, emission reduction, and cost savings within enterprise workshops. By choosing zipper high-speed doors, businesses can take a substantial step towards optimizing their operations, reducing environmental impact, and enhancing overall efficiency. Ogawa Fragrance Co., Ltd. installed this door.