The treatment method after the spiral door is damaged
Spiral doors are a new type of industrial product. The product runs smoothly, has strong doors and takes up little space. Many factory gates will install this product. During daily use, the forklift frequently enters and exits, and it is inevitable that the door will be damaged due to improper operation. Faced with this situation, many users will be at a loss and do not know how to deal with it. The following explains in detail.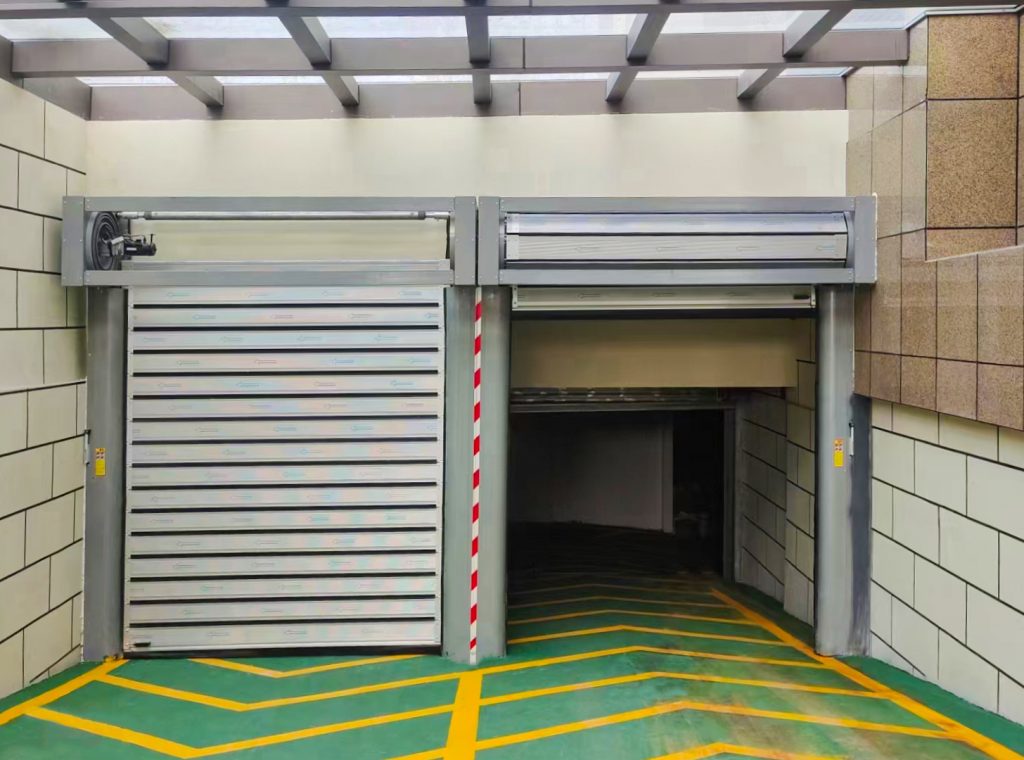 What should I do if the high speed spiral door is damaged?
1.Timely evaluate whether the damage to the door panel is serious, and several door panels are damaged. Whether the door torsion spring, hardware, frame, wire rope and other metal parts are broken and deformed.
2.Contact the original manufacturer to explain the specific situation for repair and replacement.
3.If the original manufacturer cannot be contacted, please confirm the number, height, width, thickness, color, and pattern of the damaged door panels, so that other manufacturers can make matching door panels.
4.If the door panel and metal parts are seriously damaged, the maintenance of the door can be abandoned and replaced with a new spiral door in time.
It often happens that spiral doors are damaged. Because the doors of different manufacturers do not match each other, it is difficult to use them together. Therefore, we recommend that you try to use branded products when purchasing industrial sectional doors, high speed doors, high speed stacking doors and other products. Brand high speed spiral door often have LOGO and contact information, which can avoid such things from happening.