The reason why the sectional overhead door is approved
The sectional overhead door are suitable for exterior and interior doors of various buildings. This product forms a complete operating system through spring balance, pulley rolling and frequency conversion intelligent control system. The product has beautiful appearance, wind resistance, anti-theft, heat preservation, noise reduction and other advantages, and is deeply loved by customers. More and more customers choose this door, so what are the reasons why it is recognized.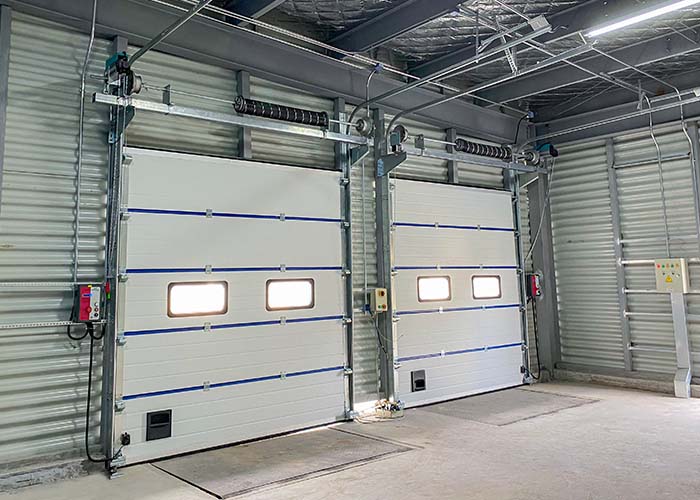 Reasons to Approve Industrial Lifting Doors:
Strong wind resistance: The surface of the door panel of this product is made of color steel plate, and the interior is filled with polyurethane foam. It can withstand up to 11 winds. It is also sturdy and durable, thermal insulation and sound insulation.

Good safety protection measures: the product is equipped with airbags, button spring anti-break devices, wire rope anti-fall devices and end buffers.

Door-in-door design: Frequent opening of this product for a long time may easily cause metal damage, damage the button spring. And reduce the service life of the door. In order to solve this problem, the product will be equipped with a door-in-door to facilitate the frequent entry and exit of personnel. Guarantee the needs of daily traffic.

Various opening methods: This product has three opening methods to choose from. They are Standard Lift, Enhanced Lift, and Vertical Lift.
In general. The sectional overhead door is due to its strong wind resistance, good safety protection measures, unique design and multiple opening methods. It is deeply loved by customers and widely used in various industries.