Industrial Sectional Overhead Doors: Functions, Advantages, and Applications
Industrial sectional overhead doors are highly versatile and widely used in various industrial settings, including large factory external doors, logistics garages, and warehouse workshops. These doors offer a range of functions and advantages, making them a popular choice among businesses. This article explores the features, benefits, and applications of industrial sectional doors, and highlights different types and track systems for diverse building structures.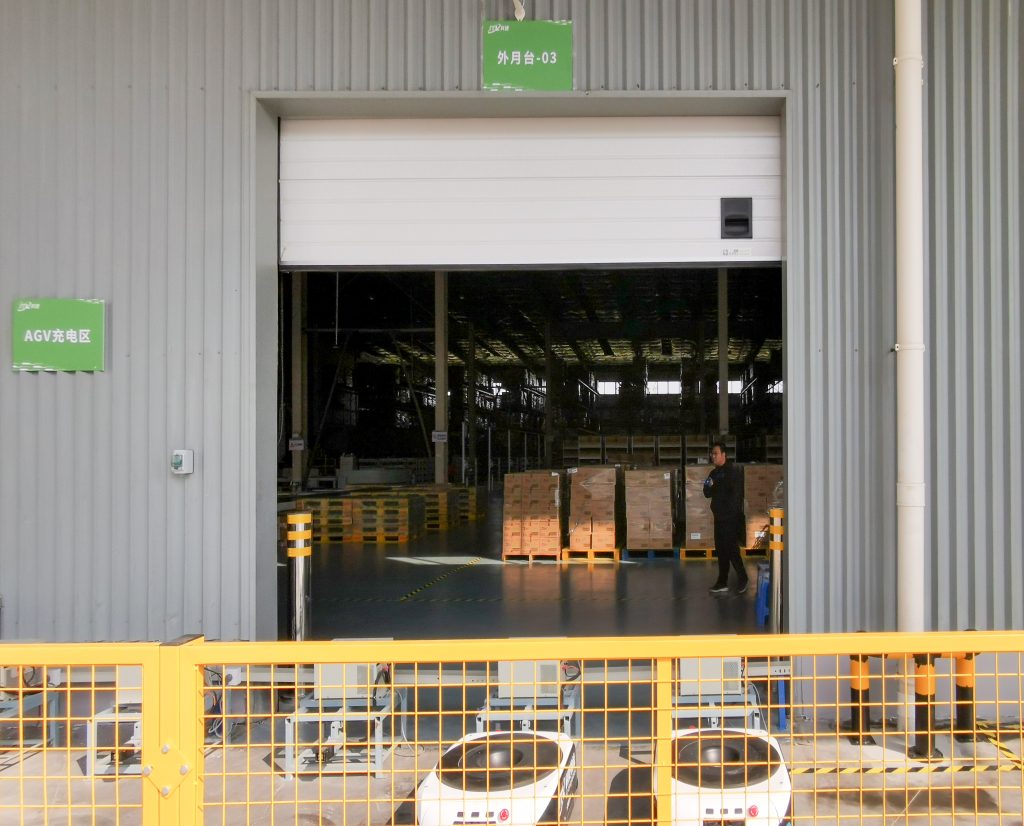 Functions and Advantages of Industrial Sectional Doors
Industrial sectional doors provide numerous functions and advantages that make them essential for industrial environments. These doors offer the following benefits:
Anti-theft: Industrial sectional doors are designed with robust materials and secure locking systems, providing enhanced security against unauthorized access and theft.
Sound Insulation: With a double-layered construction comprising galvanized sheets and high-density expanded polyurethane foam. These doors effectively reduce noise transmission, creating a quieter and more productive working environment.
Moisture-proof and Dust-proof: The durable construction and tight sealing of industrial sectional doors prevent the entry of moisture and dust, ensuring a clean and hygienic interior space.
Heat Preservation: The high-density expanded polyurethane foam insulation within the door panels offers excellent thermal insulation, minimizing heat loss and reducing energy consumption.
Strong Sealing: Industrial sectional doors feature tight-fitting panels that maintain a strong seal, preventing air exchange and maintaining a consistent indoor temperature.
Types of Industrial Sectional Doors
Depending on the lifting operation mode, industrial sectional doors can be classified into the following types:
Standard Lift Doors: These doors are lifted vertically along the track, making them suitable for buildings with standard ceiling heights.
Vertical Lift Doors: Designed for buildings with high ceilings, vertical lift doors open vertically and then follow the roofline, maximizing the available overhead space.
High Lift Doors: Ideal for buildings with limited headroom, high lift doors combine vertical and horizontal lifting movements, allowing for efficient use of space while accommodating specific structural requirements.
Applications and Versatility
Industrial sectional doors find widespread use in various industrial settings due to their versatility and adaptability. These doors are commonly utilized in:
Factories: Industrial sectional doors serve as external doors for factories, facilitating the smooth movement of goods, equipment, and vehicles. KUKA has installed this door in their factory.
Logistics Garages: These doors enable quick and convenient access to logistics garages, ensuring efficient loading and unloading operations.
Warehouse Workshops: Industrial sectional doors provide easy entry and exit for personnel and equipment, optimizing productivity in warehouse workshops.
Track Systems and Space Utilization
Industrial sectional overhead doors offer different track systems and lifting methods, allowing for efficient space utilization. These systems include:
Standard Track System: Suitable for most applications, the standard track system guides the door panels smoothly along a predefined path, ensuring reliable operation and space efficiency.
High Lift Track System: With a modified track arrangement. The high lift track system enables the door panels to follow a steeper trajectory, accommodating buildings with limited headroom.
Vertical Lift Track System: Designed for structures with high ceilings. The vertical lift track system guides the door panels vertically, providing maximum clearance and opening height.