Hydraulic Dock Leveler: Enhancing Safety and Efficiency in Material Flow
A hydraulic dock leveler serves as the crucial link between trucks and cargo placement points during loading and unloading operations. This essential equipment acts as a connecting bridge within a facility, enabling seamless material flow. In this article, we explore the features and benefits of a hydraulic dock levelers, highlighting its role in industrial logistics handling. From its structure and components to advanced safety measures, discover how this innovative solution maximizes productivity while minimizing risks.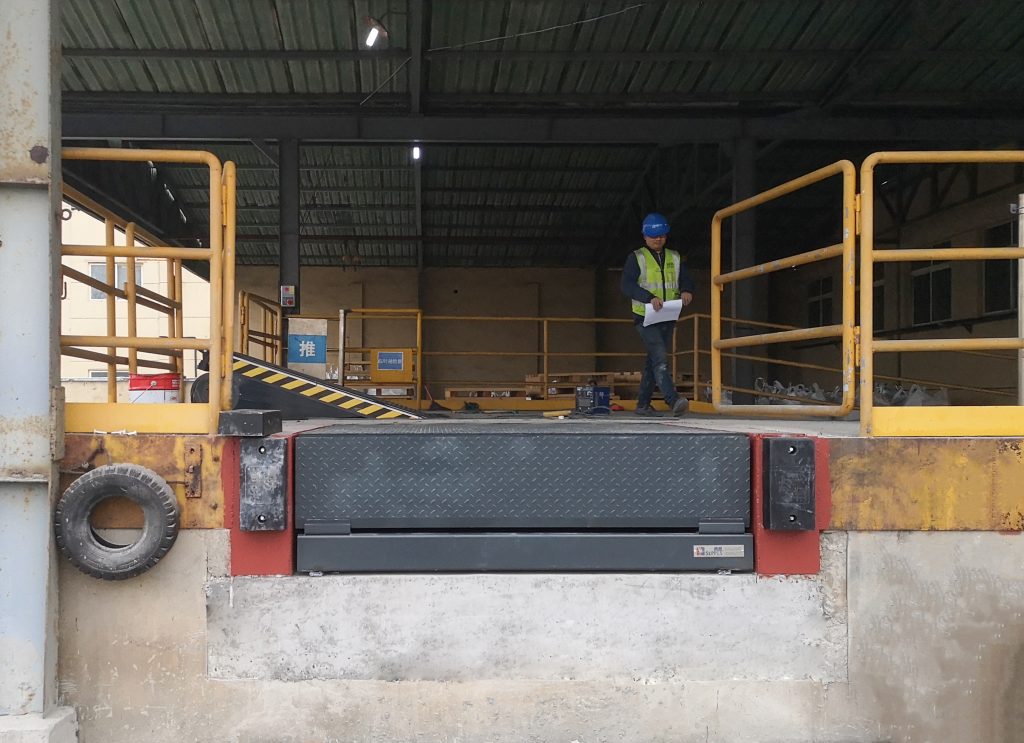 The following mainly introduces a loading dock leveler:
Structure and Components of a Loading Dock Levelers: A loading dock leveler consists of three main parts: the base, load plate, and power system. The base is embedded and installed at the unloading site, providing stability and support. The load plate, equipped with a cargo platform height adjustment mechanism. Facilitates the precise alignment of the unloading dock with the delivery truck. The power system, often comprising a hydraulic cylinder, enables efficient height adjustments and smooth loading and unloading operations.
The Hydraulic System: Precision and Efficiency: At the core of the loading dock leveler lies the hydraulic system, a vital component responsible for its seamless functionality. The hydraulic system, often referred to as an oil cylinder, operates within a sealed space. This precision component ensures the efficient flow of hydraulic oil, enabling smooth and controlled movements. Its robust design and reliable performance make it an indispensable part of the loading dock leveler.
Safety Measures for Enhanced Protection: Safety is paramount in any loading and unloading operation, and the loading dock leveler excels in providing comprehensive protection. Equipped with a safety valve. This equipment ensures the platform remains securely locked when the truck departs, preventing accidents and enhancing forklift safety. Additionally, a 25mm gap between the ramp channel and the front beam offers effective security protection. Moreover, the inclusion of side curtain airbags prevents maintenance personnel from stepping into the gap during operation, prioritizing their safety as well. Companies like SAIC that produce heavy industrial products don't have to worry about safety issues.
The hydraulic dock leveler is a game-changer in material flow management. By seamlessly connecting trucks and cargo placement points, it streamlines loading and unloading operations, enhancing efficiency and productivity. With its sturdy structure, precision hydraulic system, and advanced safety features. Upgrade your facility with a hydraulic dock levelers and experience the benefits of optimized material handling.