Advantages and Disadvantages of Control Methods for High Speed Roll Up Doors
High Speed Roll Up Doors play a crucial role in industrial environments, providing quick isolation to maintain optimal air quality and dust-free conditions. These doors find widespread use in factories, supermarkets, and warehouses. As technology advances, various opening methods have emerged for these fast doors.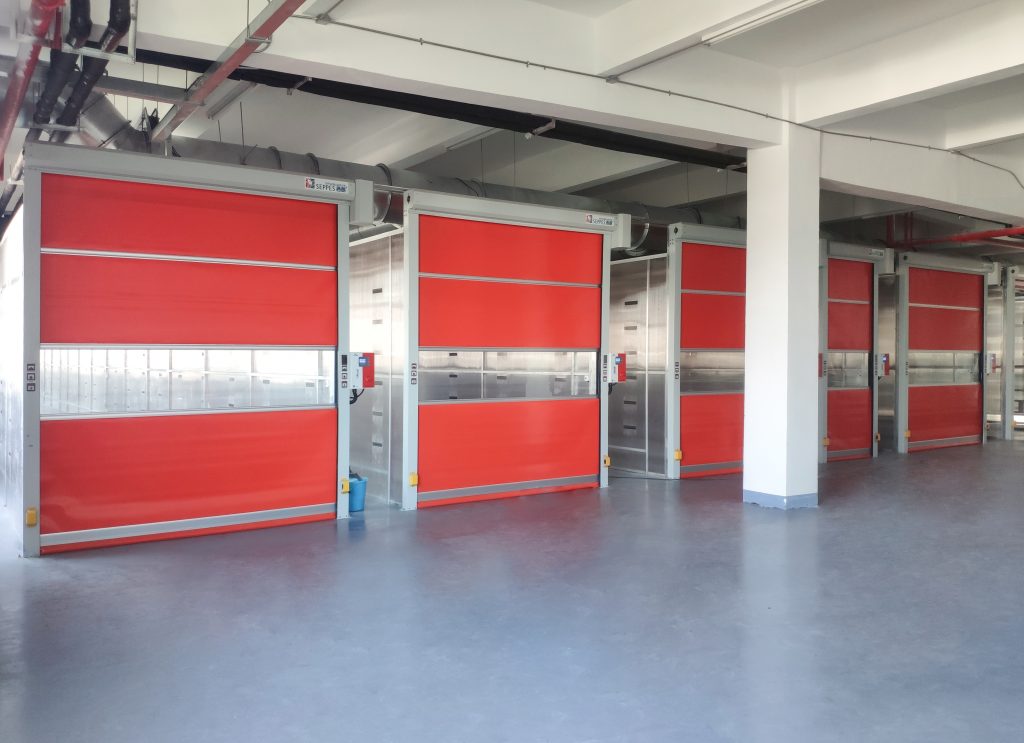 the advantages and disadvantages of three primary control methods for high-speed roll-up doors
Optical Induction Control:
Optical induction control is ideally suited for large vehicles and personnel passage. When individuals or vehicles enter the photoelectric induction areas, the control circuit receives signals from the photoelectric sensors, triggering the fast door to open.
Advantages: This method eliminates the need for manual operation. The door automatically opens and closes, improving convenience and efficiency.
Disadvantages: In some cases, the door may open erroneously due to misjudgment, causing potential disruptions.
Radar Control:
Radar control is an effective option for doors used by frequently entering and leaving vehicles like forklifts.
Advantages: Radar induction allows for full automation. The door opens automatically whenever a moving object enters the radar induction area, streamlining operations.
Disadvantages: The door might activate even for minor movements within the radar induction area, such as when the handle is in the active gear. This could lead to unintended openings and necessitate additional manual control.
Geomagnetic Induction Control:
Geomagnetic induction control is best suited for doors used by vehicles and equipment with metal components or personnel using metal push-pull vehicles.
Advantages: By positioning the control box handle in the active gear position and incorporating a local magnetic induction coil, the door can actively open when a metal object enters the induction area. Sensitivity strength of the ground magnetic ring sensor is adjustable.
Disadvantages: This method relies on the presence of metal objects for activation, so the door may not open when personnel without metal objects pass through the induction area. Additionally, manual controllers do not trigger the magnetic induction, necessitating other means like operation buttons or rope switches to open the door.
Conclusion:
Choosing the appropriate control method for high-speed roll-up doors is essential to ensure seamless operations in industrial environments. Optical induction, radar, and geomagnetic induction controls each offer distinct advantages and limitations. Careful consideration of the specific requirements of the facility will lead to an optimal choice for enhanced efficiency and convenience.