High-speed PVC doors can improve the efficiency and safety of the production floor
In any enterprise, the production workshop holds significant importance as it is the hub of productivity. To ensure seamless operations with efficient isolation and protection of personnel and goods, high-speed PVC doors have become a popular choice. These doors play a crucial role in dividing the interior and exterior of the production workshop into independent temperature zones, creating a comfortable working environment for staff, optimizing air-conditioning and purification equipment, and conserving resources by saving electricity. Additionally, they act as a barrier against unwanted elements such as dust, odors, and insects, preventing them from entering the workspace.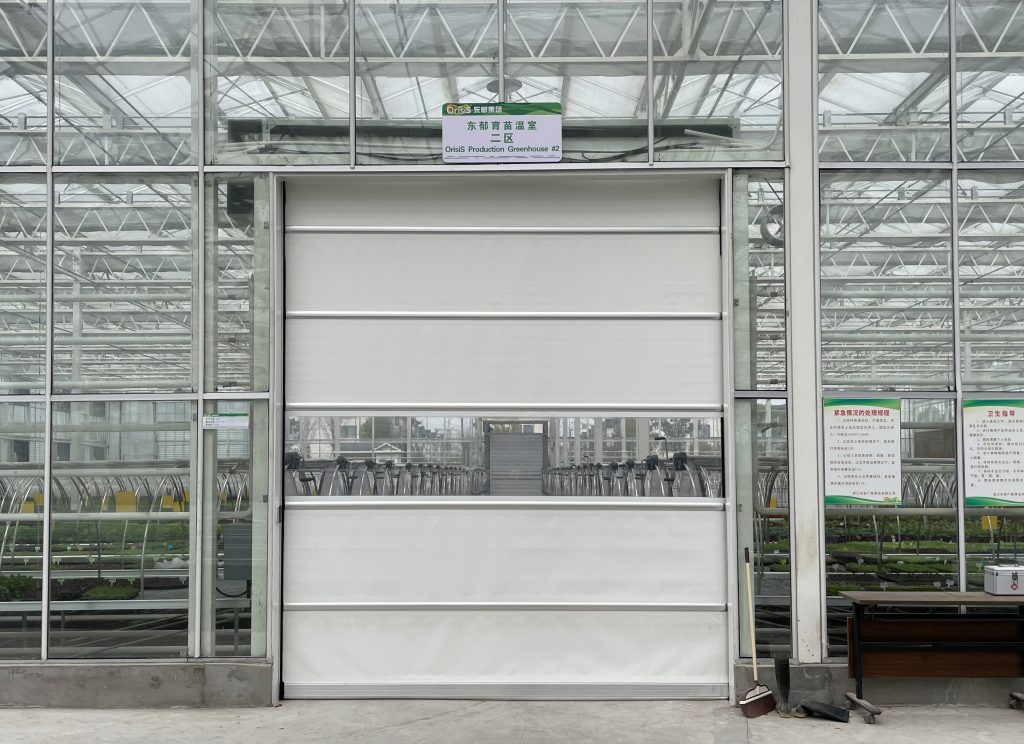 Benefits of High-Speed Doors
Enhanced Transparency and Lighting
The PVC material used in these doors offers high transparency, allowing abundant natural light to brighten the indoor space. This not only saves on lighting electricity costs but also improves the overall visibility within the workshop.
Effective Air Tightness
High-speed PVC doors boast excellent air-tightness properties, effectively blocking out odors and dust pollution. They also serve as a deterrent to flying insects, maintaining a clean and hygienic workspace.
Noise Reduction and Comfort
The doors' superior noise reduction capabilities help reduce disruptive sounds from outside sources. Creating a comfortable and safe atmosphere for office and workshop operations.
Safety and Reliability
High-speed PVC doors are designed with safety as a top priority. They are equipped with infrared sensors under the door frame, ensuring that the door won't close while people or vehicles pass through. Additionally, a pressure sensor at the bottom of the door curtain automatically triggers the door to reverse if any force is detected while closing.
Space-Saving Design
Utilizing a rolling shutter mechanism, these doors efficiently roll up into the roller box when lifted, maximizing the available space in the workshop. Their quick opening and closing capabilities, along with various control methods, make them an ideal choice for modern enterprises.
In conclusion, high-speed PVC doors are indispensable assets for production workshops and various other commercial settings. Their ability to enhance efficiency, safety, and overall working conditions makes them a preferred choice for modern businesses. Tyco Electronics, a Fortune 500 company, installed this door.