The high speed freezer door makes the cold storage insulation effect better
Food and pharmaceutical products need to be stored in cold storage at low temperatures. Ordinary industrial doors are difficult to isolate the indoor and outdoor air. Moreover, there is no good sealing, which leads to the loss of indoor temperature and the reduction of the quality of internal items. At this time, the high speed freezer door plays a very good role.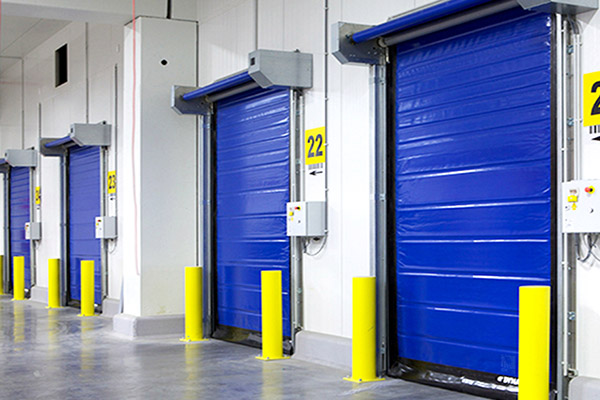 The benefits of installing cold storage fast doors
Door curtain material: This product is made of double-layer PVC material. And the middle is filled with thermal insulation aluminum foil. Which can achieve a good thermal insulation effect. This product can be used above -40°C. In order to ensure the normal operation of the cold storage fast door, it is also equipped with track heating technology. So that the door curtain can also work normally in a low temperature environment.

Opening speed: The fastest opening and closing speed of this product can reach 1.5 m/s. Which can realize fast passage very well. Thereby reducing the leakage of indoor cold air and reducing more energy consumption. And the U-shaped bottom edge design is adopted. So that the fast door can fit the ground well, so as to achieve better sealing.

In terms of safety performance: the cold storage fast door is equipped with safety devices such as airbags and built-in safety light curtains. As long as there is an obstacle during the descent of the curtain. The curtain will immediately open upwards to avoid danger to people or objects. And it is equipped with automatic reset device for door curtain derailment. The door curtain can be reset during the next running process after derailment. And can be opened and closed normally. Which reduces more maintenance costs.
As a partition device commonly used in cold storage, the high speed freezer door plays an important role. It reduces energy consumption. Thereby reducing the daily expenditure of the enterprise. And also improves the overall image of the enterprise.