The fast roller door meets the requirements of the production conveyor belt
The production of pharmaceutical capsules is quickly transported through the conveyor belt. In order to improve the dust-proof and sterile performance, a fast roller door is set on the conveyor belt to isolate the inside and outside. What functions of it can meet the work of the capsule production conveyor belt? Details see below.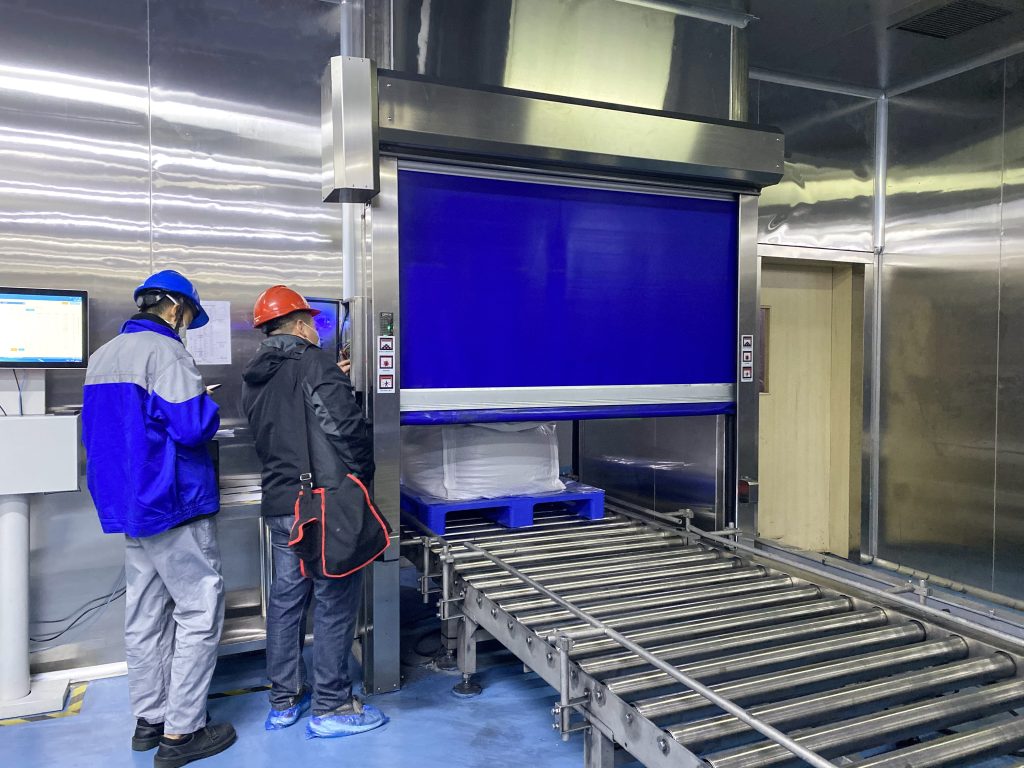 The fast rolling door meets the three characteristics of the conveyor belt
Linkage lifting. The fast rolling door adopts the imported brand of Philips, with multiple compatible ports, which can be connected with various sensing methods. The conveyor belt is suitable for both linkage and radar sensing methods. The capsule opens automatically when it arrives at the window, and automatically closes when it leaves.
Turn on the high frequency. The door cooperates with the conveyor belt to move up and down 24 hours a day. The number of openings per day can reach 800-1000 times, the fastest speed can reach 2m/s, and the servo system is customized.
Tight seal. The door curtain and the guide rail are sealed by zipper or polymer rubber, which has the effect of dustproof and insectproof, constant temperature and humidity, and fast partition. The cleanliness of production can reach the D level of GMP net occupation student level.
The pharmaceutical industry has high requirements for cleanliness. Therefore, fast roller doors of different performance sizes will be matched inside and outside the factory. In addition to the above three features mentioned above. It can also customize the functions of cold storage insulation, anti-static, waterproof, moisture-proof, rust-proof and anti-corrosion according to the needs of different places. Pfizer, a well-known Chinese brand, chose SEPPES products and repurchased them many times.