Enhancing Factory Efficiency with Spiral Doors: Integration and Safety Features
In the pursuit of improved factory efficiency, modern enterprises have turned to automation equipment to achieve automated production and transportation. However, the use of traditional swing or rolling doors poses limitations on the implementation of these advancements. To overcome these challenges, many customers are opting for spiral doors, which offer automatic operation, high speed, and wind resistance. This article delves into the methods that enable seamless integration with equipment while ensuring controlled access for authorized personnel.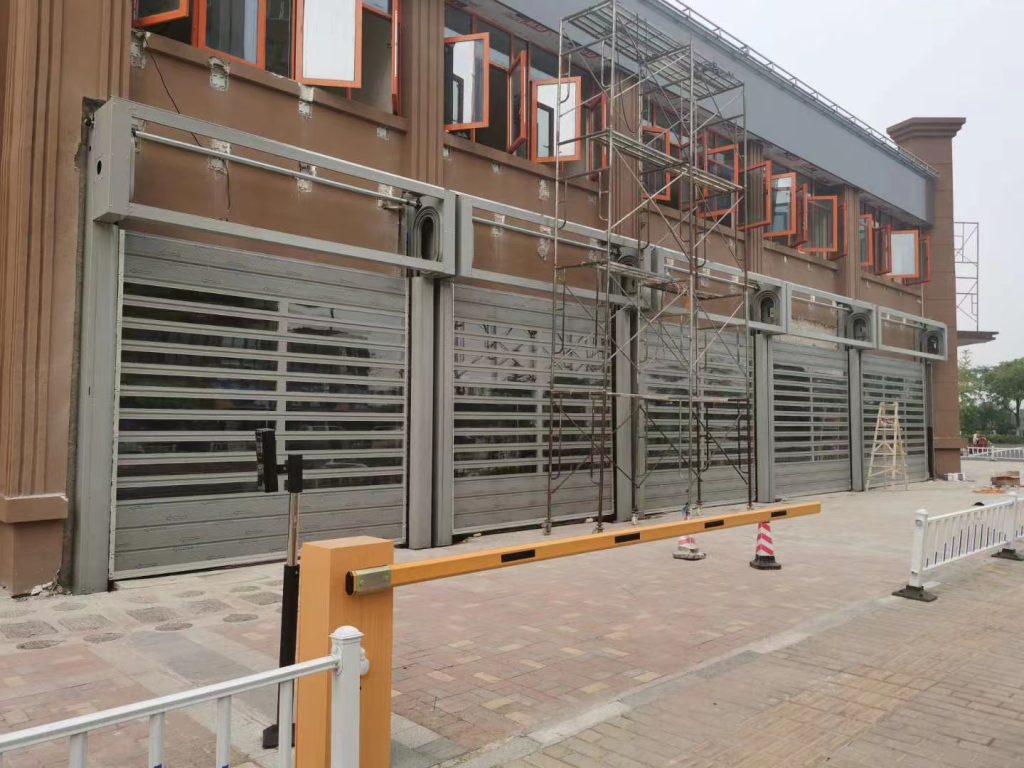 How to Safely and Efficiently Link High Speed Spiral Doors with Equipment
Bluetooth (RFID) Door Opening Method + Hikvision's Door Control System
Combining a Bluetooth (RFID) door opening method with Hikvision's door control system provides a safe and efficient solution. This integration allows for rapid door opening through radar induction, ensuring the swift entry and exit of authorized access control cards. This comprehensive approach has become the preferred choice for security-conscious enterprises seeking automatic door opening methods.
High-Speed Spiral Door with RFID Bluetooth and Hikvision's Door Control
The high-speed spiral door complements the use of RFID Bluetooth and Hikvision's door control system. This combination addresses the issue of false triggering caused by traditional radar sensors, preventing doors from opening unintentionally. Moreover, it significantly reduces manual efforts and waiting time associated with card access control. By incorporating these features, the spiral door ensures a safe, automatic, fast, and efficient door opening experience.
Advanced Sensing System for Automatic Entry and Exit
The successful operation of a spiral door relies on its ability to sense the automatic entry and exit of various elements, including forklifts, personnel, AGVs (Automated Guided Vehicles), and equipment. To achieve this, it is crucial to select a high-quality sensing system that is both advanced and user-friendly. Investing in a reputable brand ensures stability in matching and usage, minimizing the occurrence of frequent failures.
Spiral doors have emerged as an indispensable solution for enhancing factory efficiency through automation and seamless integration with equipment. By utilizing the Bluetooth (RFID) door opening method and Hikvision's door control system, enterprises can achieve safe and efficient access control. Moreover, the incorporation of high-speed features and advanced sensing systems ensures swift and reliable operation. Investing in a reliable and stable brand-quality sensing system guarantees long-term success without compromising productivity. Sony also installed this product in their production plant.