SEPPES fast rolling door favored by medical equipment companies
Recently, our SEPPES has installed fast rolling doors in the workshop of medical equipment enterprises. There are many cases of SEPPES in medical equipment enterprises, and some customers have repurchased many times. The product quality and effect of the door industry are not exaggerated by themselves, but the conclusion drawn from the experience of many customers. In order to pay attention to the customer's experience, SEPPES continuously optimizes products and continuously presents good products to serve our customers.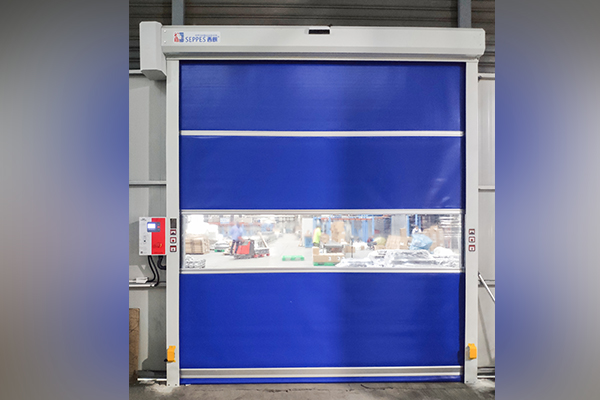 Since its establishment, SEPPES has always adhered to brand development, focusing more on product quality and customer experience. After understanding the needs of customers, the product system has been improved. Up to now, SEPPES has launched industrial high-speed doors, industrial sectional doors, high speed spiral doors, logistics loading and unloading platforms, industrial door seals and cold storage thermal insulation high speed doors. There are nearly 70 products in the series of industrial doors. With the development concept of "SEPPES brand, serve the world, and make the factory enter and leave smarter", we constantly optimize and upgrade the functionality, standardization, safety of products and the professionalism, accuracy, and quality of services.

SEPPES has many years of industry experience, with 15 authoritative certifications and perfect after-sales service. The cooperation cases are all over the country. Nearly 60 Fortune 500 companies and more than 2,400 cooperative customers around the world chose SEPPES. lts products are exported to more than 50 countries, and there are many overseas distributors to provide high-quality services to global customers.