Regular maintenance and inspection of sectional steel doors will ensure their optimum performance
Industrial sectional steel doors have become increasingly popular due to their efficiency and durability. To ensure these doors operate smoothly and efficiently throughout their service life, regular maintenance and inspections are crucial. In this guide, we'll outline essential maintenance practices and inspection items to help you avoid potential issues and increase the longevity of your sectional steel doors.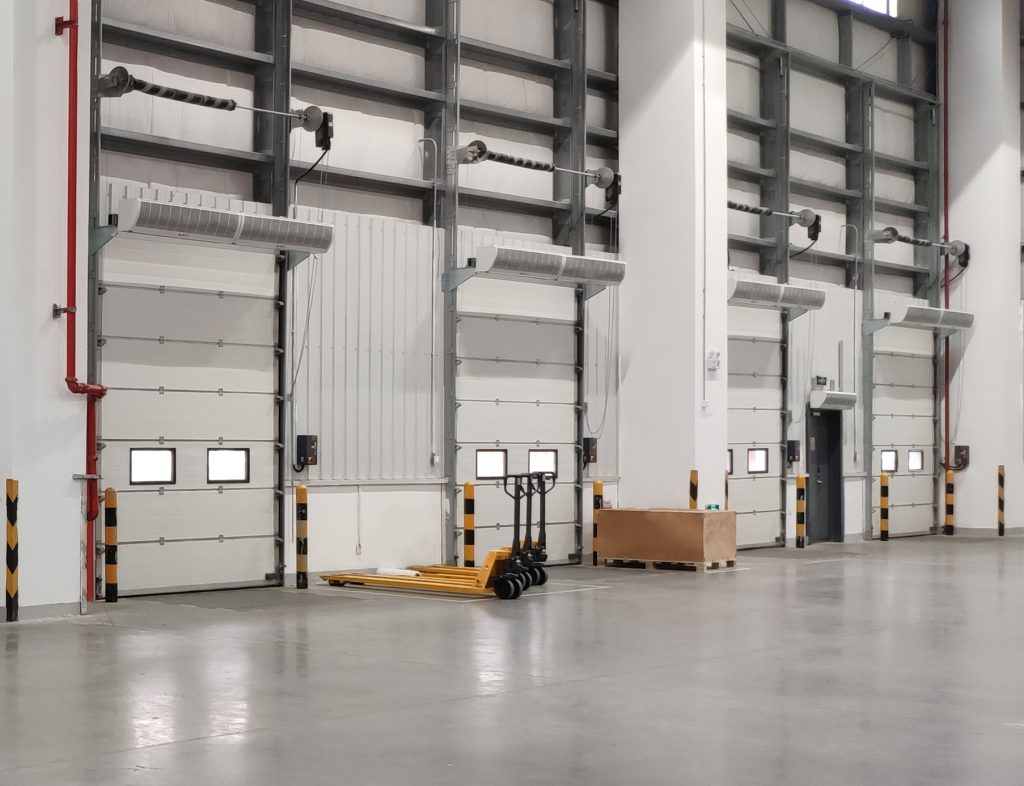 Precautions for maintenance and inspection of sectional overhead door
1. Regular Operational Checks
To maintain the optimal functionality of industrial sectional overhead doors, it's essential to conduct regular operational checks. Periodically inspect the door's components to ensure they are functioning correctly. If you notice any looseness or malfunction, address it promptly by either correcting or replacing the affected parts. Additionally, avoid collisions with external objects to prevent damage and potential hazards. In case of accidental collisions, immediately inspect the door to identify any abnormalities and take necessary precautions.
2. Motor and Deceleration Machine Maintenance
The motor of the industrial sectional overhead door requires regular maintenance approximately every six months. Similarly, the deceleration machine should be lubricated at least every six months. Consistently check all motor parts and promptly replace any damaged components. Regularly inspect the airbag to ensure it remains undamaged and fully functional to provide adequate protection. A well-maintained motor and deceleration machine are crucial for the door's smooth operation.
3. Cleaning and Lubrication
To keep the industrial sectional overhead door in prime condition, it's important to regularly clean the door body, removing dust and debris. Lubricate the door's moving parts every six months to ensure smooth functioning. Additionally, perform routine checks on various accessories and replace any worn-out or damaged parts promptly. If any issues are identified during these checks, contact the manufacturer to arrange for professional maintenance.
4. Optimal Use and Torsion Spring Maintenance
During regular use, ensure the sectional overhead door operates at a moderate intensity, and strive to maintain uniform opening and closing speeds. Regularly inspect the torsion spring to ensure it remains properly tensioned. If any signs of loosening are observed, tighten or replace the spring immediately, or seek assistance from the manufacturer to resolve the issue.
Conclusion:
By adhering to these maintenance and inspection practices for your industrial sectional steel door, you can identify and address potential problems in a timely manner, reducing the risk of failures and costly repairs. Implementing these measures will not only improve the door's efficiency and production output but also extend its service life, making it a cost-effective investment in the long run. Magna Powertrain Co., Ltd. has installed this type of door in the production hall.