Sectional Door Hot Sale Period
October is a hot sale season for sectional door, mainly due to the fact that many construction projects are nearing completion. Our company has recently received orders for many projects that include this door. Sectional doors are suitable for a variety of building exterior and interior doors. A complete operating system is formed through torsion spring tension balance, pulley slide sliding, and frequency conversion intelligent control system electric control. More than 6 lifting operation modes can also be customized according to the installation environment, 40mm Thick high-density polyurethane foam door panels combine thermal insulation and impact resistance.
1. Features of sectional door
Open method: button and remote control.
Wind resistance level: can resist 8-10 wind.
EPDM rubber strips are install on the bottom, top and both sides of the sealing.
Door panel material: standard 0.45 color steel plate, aluminum alloy and 304 stainless steel can be customize.
Thermal insulation performance: The interior of the door panel is fill with high-density polyurethane foam material, which has thermal insulation effect.
Safety protection device: Standard equipped with airbag, torsion spring anti-break device, wire rope anti-fall device, end buffer.
Advantages: beautiful appearance, sturdy and durable, smooth switch, low noise, sealing and heat preservation, safety and reliability, saving plant space area.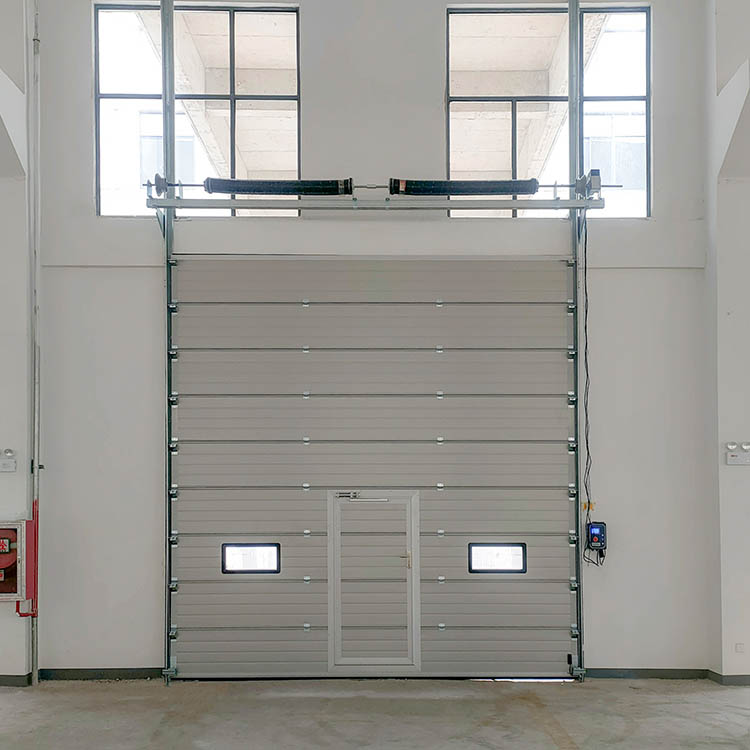 2. A good industrial door enterprise
Seppes is an industrial door enterprise with a very good reputation. It has been establish for 11 years and has cooperated with more than 2,000 companies, including more than 60 of the world's top 500 companies. The buyer group covers almost all industries, including aviation, medicine, electronics and other fields. Also,the supporting factory covers an area of 17,500 square meters and can achieve an annual production capacity of 130 million. At present, the products are export to the United States, Canada, Japan, South Korea, Vietnam, Europe, Australia and other countries or regions. And it is also a supplier of IKEA, Logitech and other companies.