Advanced Features and Opening Methods of Rapid Roller Shutter Doors
Rapid roller shutter doors have undergone continuous technological innovation to meet European industry standards, incorporating various core product technologies. Widely utilized in industries such as food, medicine, chemical, textile, electronics, logistics, precision processing, and warehousing, these lightweight and convenient doors offer fast opening and closing, flexible operation, and extended service life.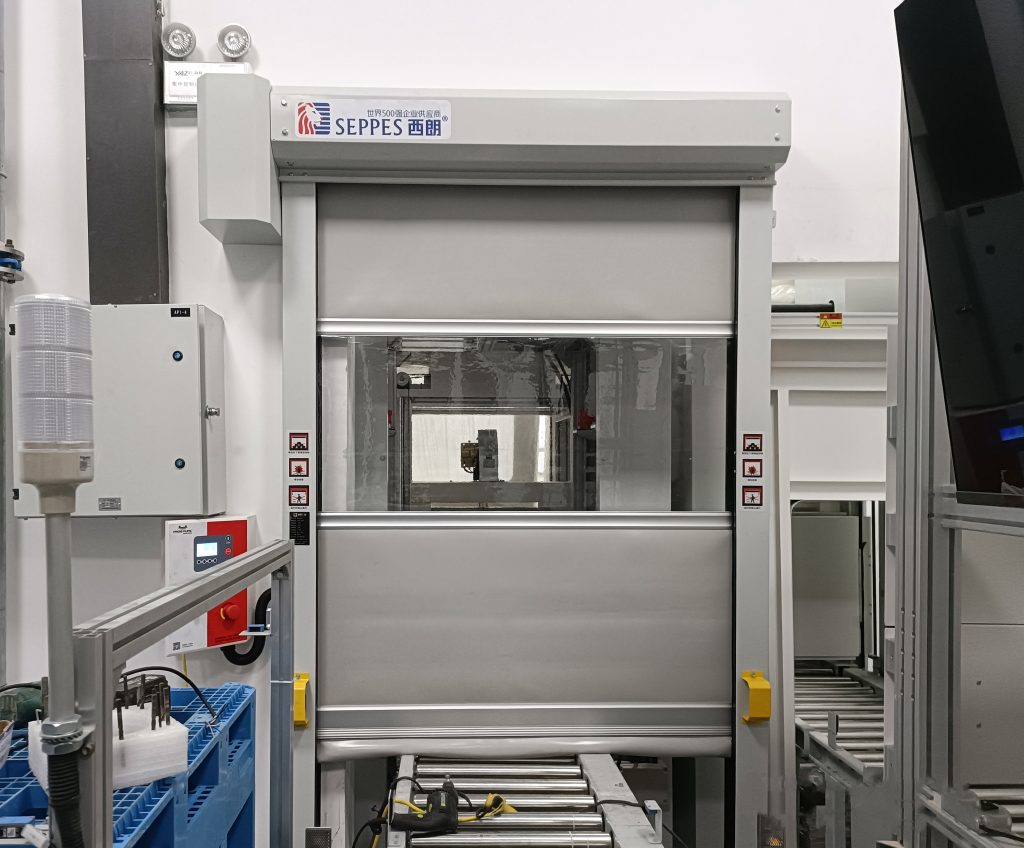 Key Features of Rapid Roller Doors:
Speed and Door Opening Method
The distinguishing characteristic of rapid roller shutter doors lies in their exceptional speed and door opening method, with functionality closely tied to the control system. Notably, several prevalent door opening methods include geomagnetic induction, wireless switches, and radar sensing.
2. Geomagnetic Induction
The geomagnetic induction system primarily employs a geomagnetic coil to detect metal objects and initiate door opening. By generating a magnetic field through a geomagnetic wire, the coil transmits a signal to the frequency converter, prompting the fast door to open swiftly.
3. Wireless Switch
Wireless switches operate by sensing changes in the infrared spectrum upon entry into the detection range. When the sensor detects the presence of an object, it automatically activates the load. Subsequently, when the object leaves, a programmed delay causes the load to deactivate.
4. Radar Sensing
Radar sensing relies on the emission of microwaves to detect moving objects. When an object enters the emission area, a microprocessor promptly sends a signal, causing the fast door to rise to the top. After a preset delay, the door descends automatically.
By employing these efficient opening methods, rapid roller shutter doors ensure seamless and secure access in various industrial applications. The incorporation of advanced technologies contributes to their reliability, responsiveness, and overall operational efficiency. Want Want, a famous Chinese food company, installed this type of door in their production workshop.