Quick Roll Up Doors are A Must-Have for Your Production Workshop
In a production workshop. It is crucial to have doors that can ensure the normal flow of people and goods while maintaining a constant temperature, cleanliness, and hygiene. Quick roll up doors are the perfect solution to this problem. These industrial doors provide a wide range of functions, including heat preservation, moisture retention, dust prevention, insect prevention, sound insulation, and wind resistance. Making them ideal for use in various fields like food, medicine, electronics, chemical industry, automobile, textile, and logistics.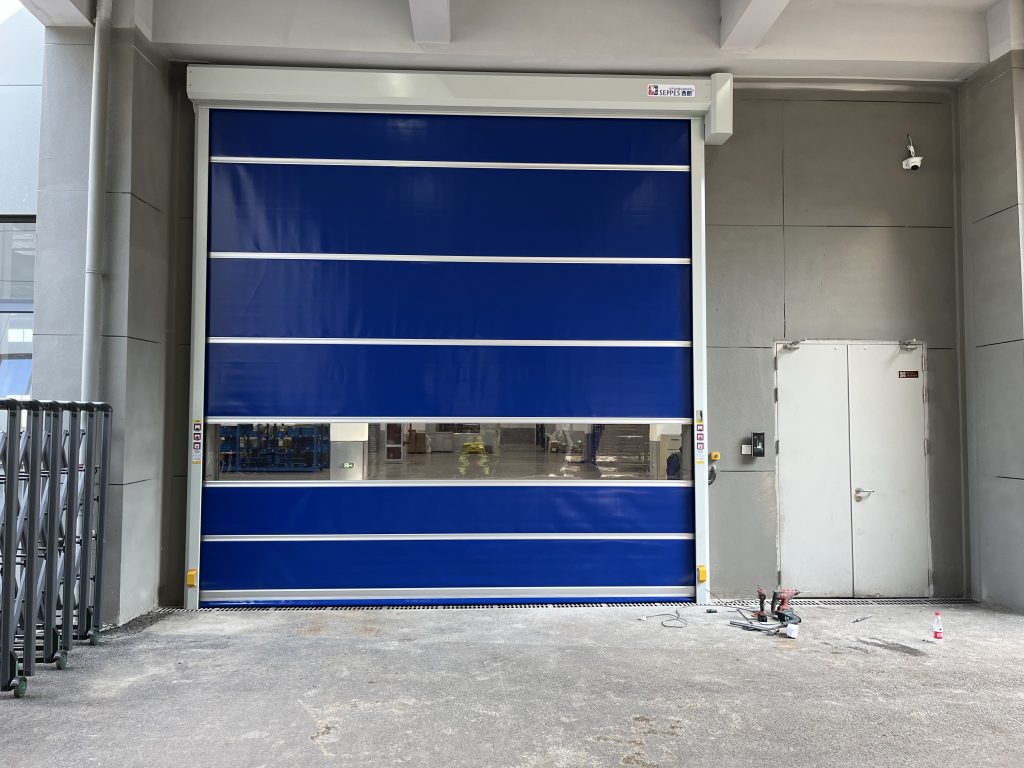 Divide Your Workspace into Two Independent Temperature Zones
Fast rolling doors divide the inside and outside of the production workshop into two independent temperature zones, providing a comfortable working environment for staff. They ensure the best effect of air-conditioning appliances and purification equipment in the workshop, saving resources and electric energy. Fast rolling doors also effectively isolate microorganisms such as dust, odors, and insects from entering the workspace. Thereby maintaining hygiene and a comfortable working environment.
Automatic Opening and Closing System
The fast rolling door has an automatic opening and closing system, with a running speed that senses the opening and closing of the door quickly. This feature makes it perfect for logistics channel doors, which often require forklifts to enter and exit. The fast rolling door ensures that the cold and heating temperature in the workshop remains constant and that products remain isolated from annoying and harmful insects. Additionally, the isolation of dust and odors helps to maintain the hygiene and comfortable working environment of the production workshop.
Effective Isolation of Dust and Odors
The fast rolling door can effectively isolate the dust and odors outside for machinery factories, electronics factories, food, and drug factories, among other places that require a precise working environment. By coordinating and maintaining the unity of the environmental area of the workshop in the production process. The fast rolling door significantly reduces the impact of external factors on the production environment.
Choose a Professional Industrial Door Manufacturer
In summary, it is crucial to install a quick roll up doors in the production workshop of an enterprise factory. When choosing a rolling shutter door, it is necessary to choose a professional industrial door manufacturer with experienced service teams. Professional manufacturers can better guarantee the quality of products, ensuring their safe use. With fast rolling doors, you can maintain a comfortable working environment for your staff, save energy, and maintain a high level of work efficiency.